Believe it or not, we're in the 3rd quarter. IHS/Markit (née Macroeconomic Advisers) informs me:
Stall warning
Key economic indicators covering labor markets, consumer spending, housing, and factory activity show that economic activity rose sharply over the May-June period, but alarming increases in COVID-19 infections, hospitalizations, and most tragically deaths have led some states to pause or roll-back steps to re-open and resume activities. The recovery in economic activity will slow and could stall in response to the intensification of the pandemic.
Here are two graphics that illustrate the concerns. First are nowcasts: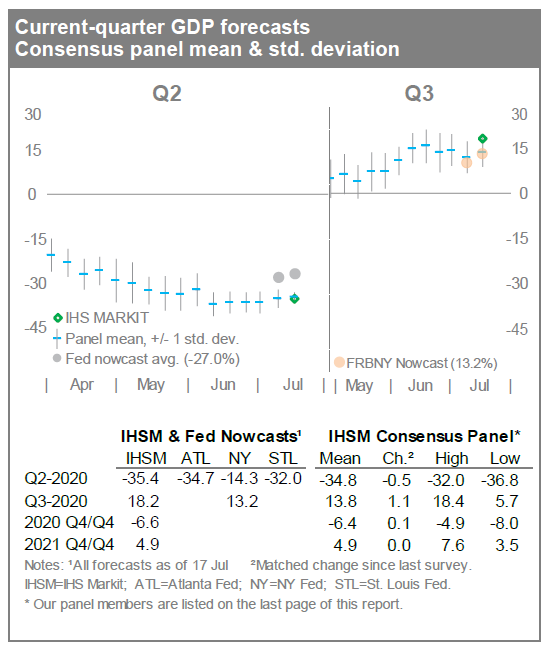 Notice that as we entered mid-June, Q2 forecasts fell and Q3 forecasts stopped rising.
This is linked with the pattern in Covid-19 cases and fatalities.