From Reuters:
"I think the economy is on a self-sustaining recovery and it's a V-shaped recovery."
Could happen. While some monthly indicators have not slowed much (manufacturing and trade industry sales), the more recent ones have…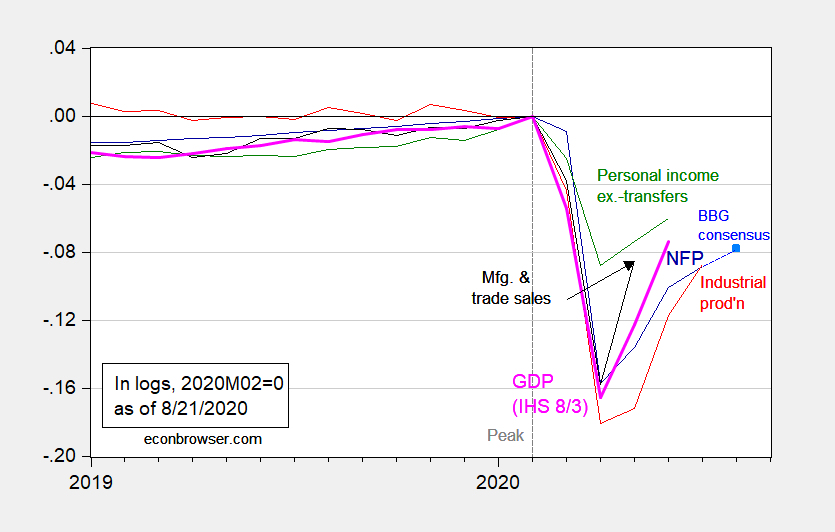 Figure 1: Nonfarm payroll employment (blue), industrial production (red), personal income excluding transfers in Ch.2012$ (green), manufacturing and trade sales in Ch.2012$ (black), and monthly GDP in Ch.2012$ (pink), and Bloomberg consensus on nonfarm payroll employment as of 8/21 (light blue square), all log normalized to 2019M02=0. Source: BLS, Federal Reserve, BEA, via FRED, Macroeconomic Advisers (8/3 release), NBER, and author's calculations.
Nowcasts are for a big jump in 2020Q3, but nowhere near getting us back to where we were before. In fact, one would need a 49.0% jump in 2020Q3 GDP in order to re-attain 2020Q1 levels…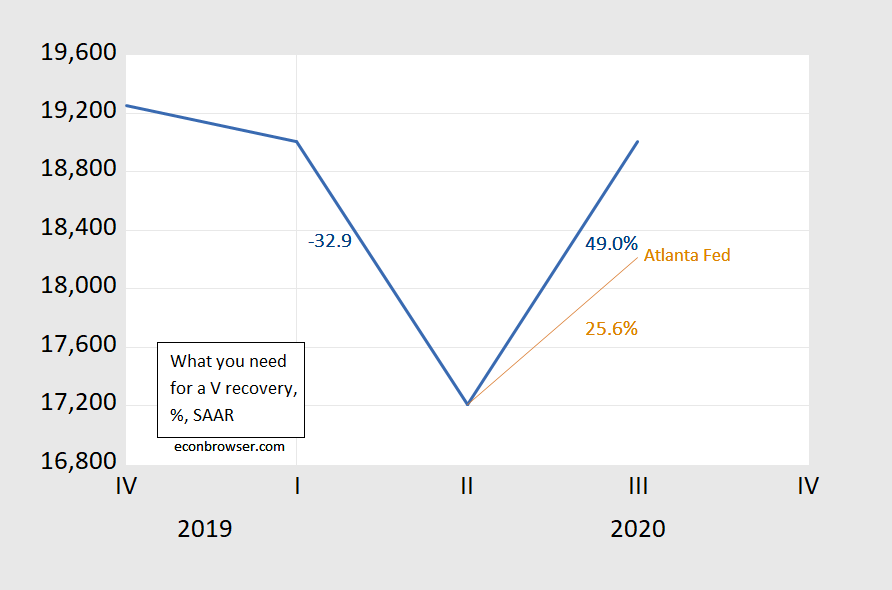 Figure 2: GDP as reported (black), Merrill Lynch (blue), IHS-Markit (purple), Atlanta Fed GDPNow (red), NY Fed nowcast (green), all in billions of Ch.2012$ SAAR. Source: BEA 2020Q2 advance, IHS Markit (8/21), Merrill Lynch, Atlanta and NY Fed via Calculated Risk and author's calculations.
It's conceivable that growth will keep pace next quarter so as to write out a "V" by 2020Q4, but that's certainly not consensus.