Headline CPI inflation is up. But the level matters.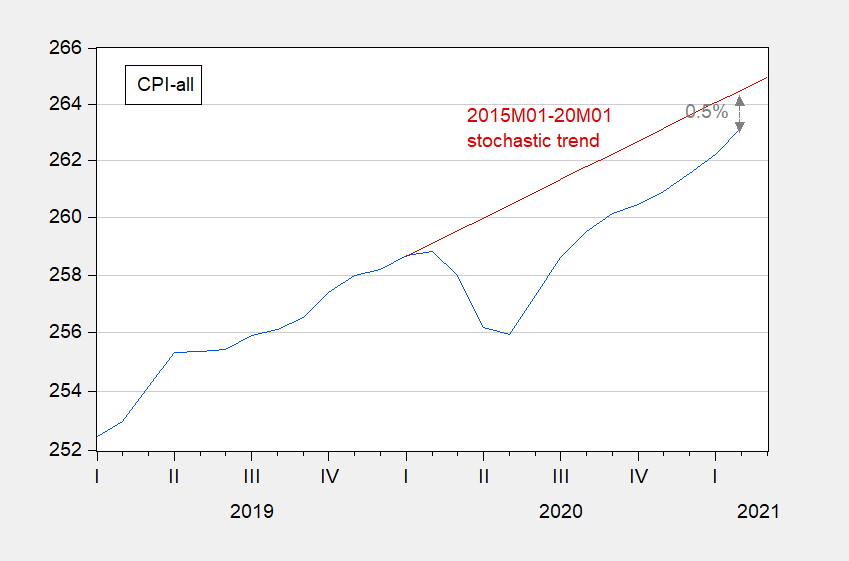 Figure 1: CPI-all (blue), and CPI if growing at constant rate over 2015M01-2020M01 (red). Gray arrow indicates the difference between February level and trend. Source: BLS, author's calculation.
Notice that even with the acceleration in headline inflation (CPI-all) to 4.7% 4.3% month-on-month annualized (or 1.7% year-on-year), the CPI is still below where it would have been had CPI trended upwards at the rate it did over the five years preceding the pandemic (1.8%).