If you'd thought the recovery was in full swing, think again. Wisconsin nonfarm payroll employment has stabilized at a level down 5.6%  relative to NBER peak in 2020M02 (in log terms), vs. 6.4% for the nation overall (according to figures released by DWD today).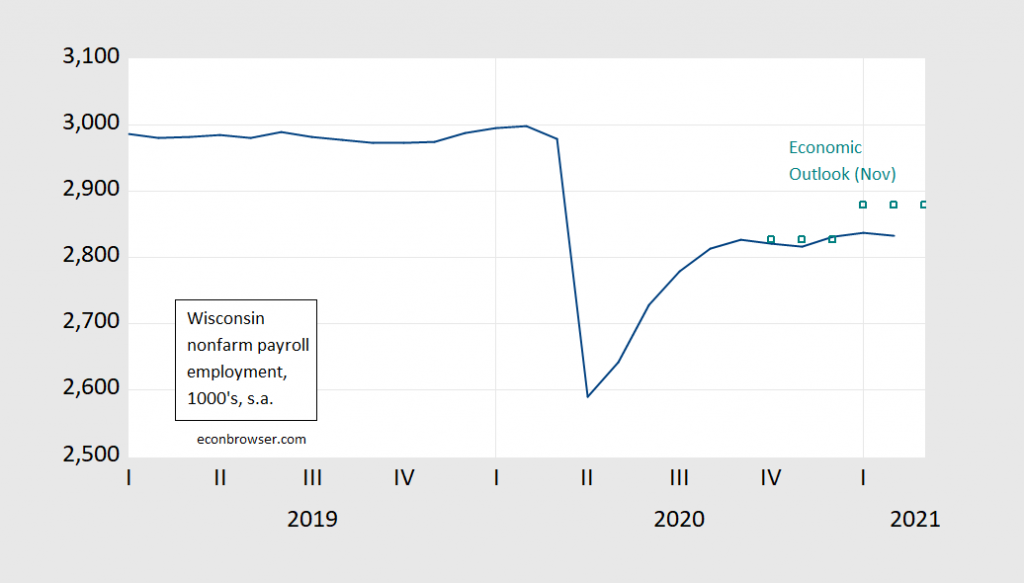 Figure 1: Nonfarm payroll employment from February release (blue), forecast from November 2020 Economic Outlook (teal squares), all in 000's, seasonally adjusted. Source: BLS, DWD, and Wisconsin Department of Revenue.
Nonfarm payroll employment is currently undershooting the November Wisconsin Economic Outlook forecast, despite upward benchmark revisions applying to the series as of January. As of February, NFP employment is about 45 thousand below the 2021Q1 average.
Employment in manufacturing has stopped its rise, as has employment in accommodation and food services.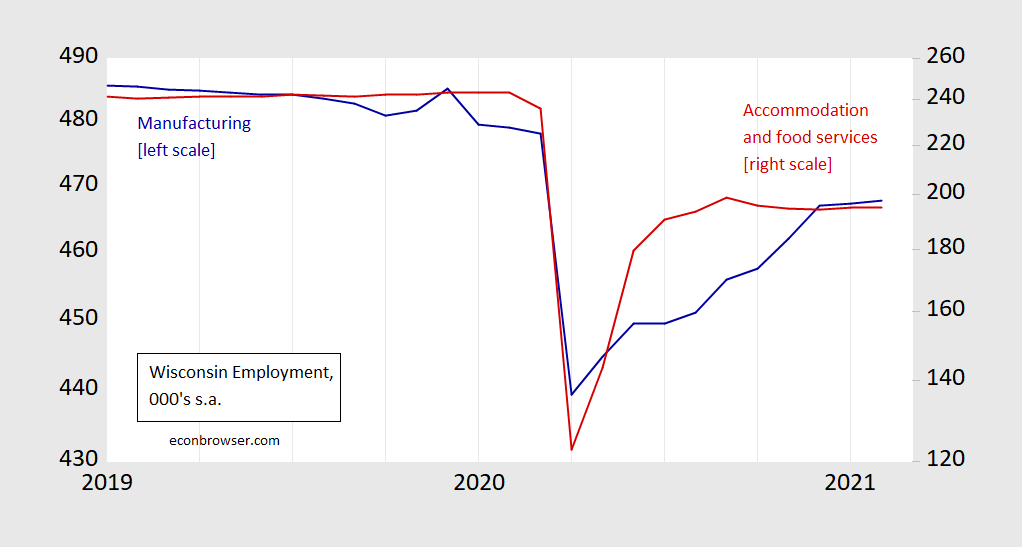 Figure 2: Wisconsin manufacturing employment release (blue), and accommodation and food services employment (red, right log scale), all in 000's, seasonally adjusted. Source: BLS, and DWD.
Accommodation and food service employment remains 22% below February 2020 levels.