As of May 2021, the nominal 10 year Treasury rate is 1.6%. The real rate is -0.9%.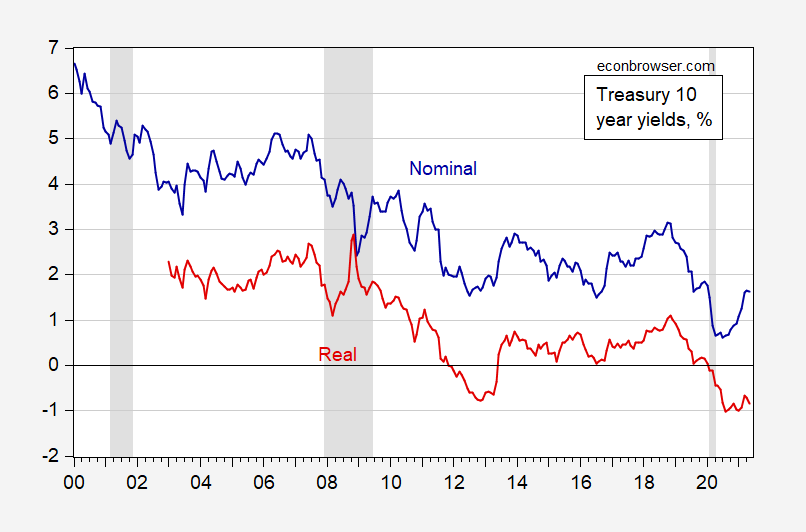 Figure 1: Nominal 10 year Treasury yield (blue), 10 year TIPS (red), both in %. NBER recession dates shaded gray; latest recession assumed to end 2020M04. Source: Federal Reserve via FRED, Treasury, and NBER.
It's noteworthy that — despite the runup in real and particularly nominal rates — May 2021 real rates are still below anything experienced in the the recovery from the Great Recession, and only slightly higher than the all time lows recorded in August 2020 and January 2021 (monthly averages of daily data).
Hence, this seems  an ideal time for the Federal government to lock in interest rates.