From DB, does the UK presage the US?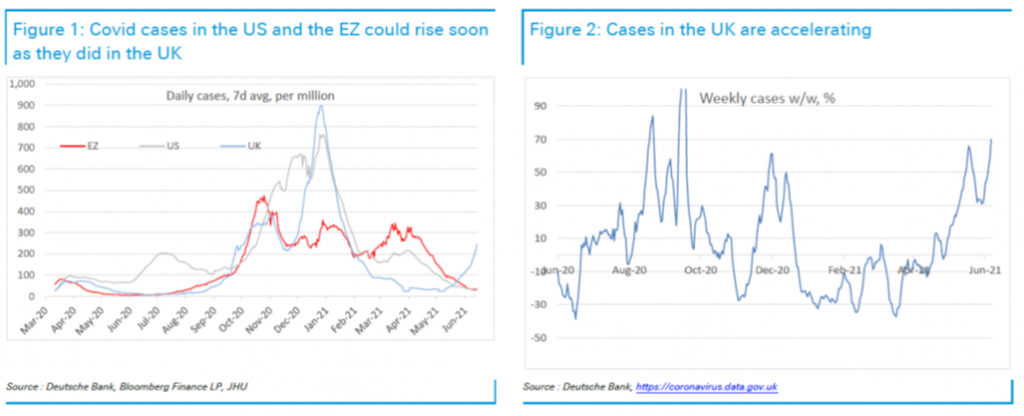 Source: Yared, "The case against cases," Deutsche Bank, June 29, 2021.
Goldman Sachs presents data on the share of cases now accounted for by Delta Variant in various countries.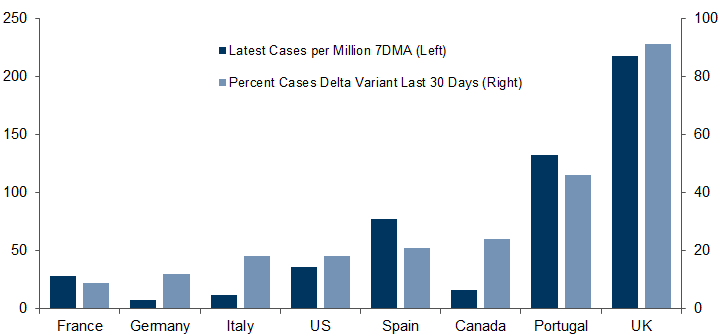 Source: Nathan, et al. What's Top of Mind in Macro Research, June 30, 2021.
While cases might rise rapidly in parts of the US that have low vaccination rates, Yared et al. conclude that given the timing (summer), and the fact that hospitalization rates haven't risen in tandem with cases in the UK:
(1) the focus should shift from cases to hospitalisations and (2) the delta variant should not materially impact the reopening in the EZ and the US.
I hope that's an accurate prediction.
See here for an examination of how vaccination rates vary across the geographic distribution of GDP.