From Europe's Stormy Outlook:
Stormy conditions prevail across Europe's economies, blackening the outlook after the arrival of a full-blown banking sector crisis this month sent confidence plummeting and threatened widespread-economic damage.



Jean-Claude Trichet, European Central Bank president, warned late on Sunday on French television of a "strong slowdown".



The recent turmoil has hardened expectations that 2009 will see little, if any, growth across much of the Continent.


…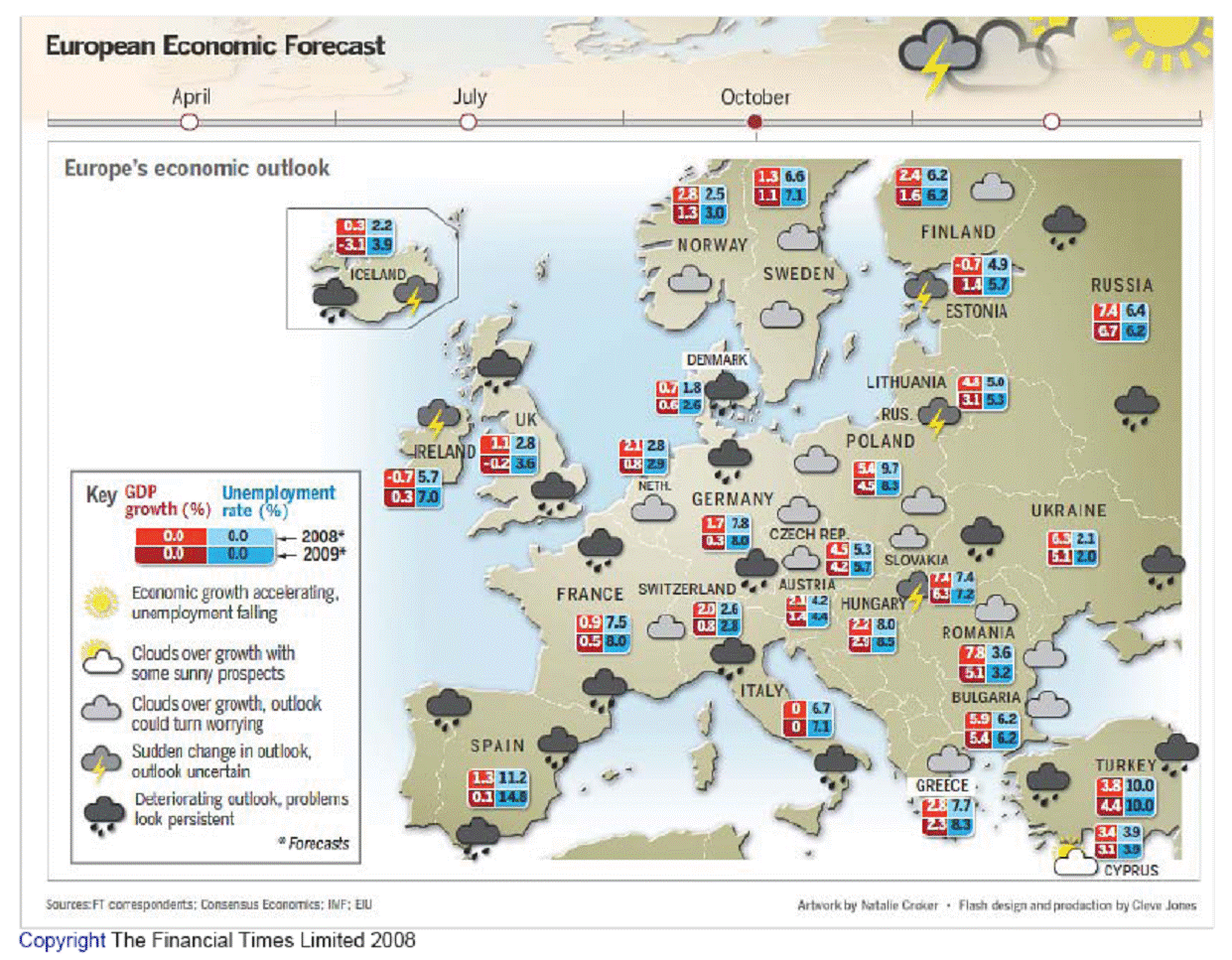 Figure from Europe's Stormy Outlook.