From The 2009 Budget Deficit: How did we get here? by John Irons, Kathryn Edwards, and Anna Turner:
This Issue Brief examines the details and causes of the current budget deficit and the role the current recession has played. The years between 2001 and 2007 saw a large deterioration in the budget balance, which was driven chiefly by legislated policy changes. The Bush-era tax cuts are the largest contributors to this period of policy-induced increases to the federal budget deficit. . . .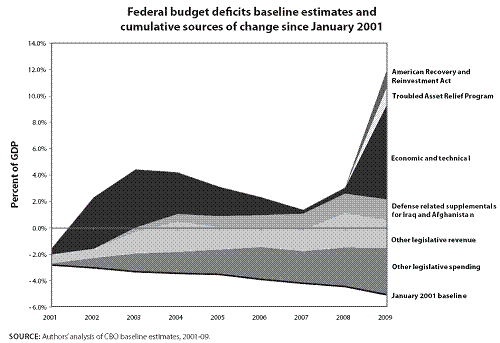 Chart C: from Irons, Edwards and Turner (2009).