From Wells Fargo (using Pew Center data), a graphic depicting exposure to Federal spending, and hence sensitivity to the sequester.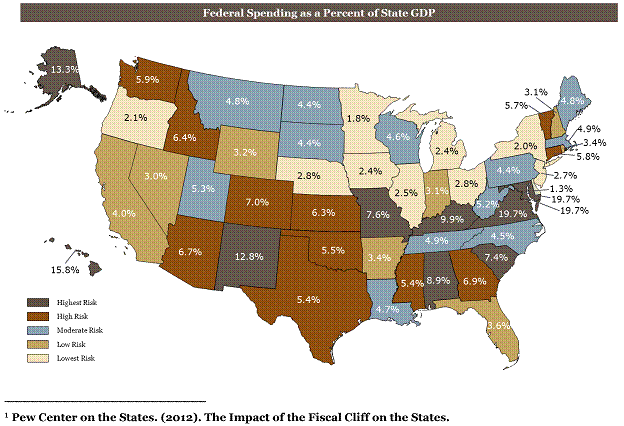 Source: Vitner, Brown, "Sequestration: Which States Are Most Vulnerable?," Special Commentary, Wells Fargo Securities Economics Group (February 13, 2013).

The Administration released a geographic breakdown on Monday, which WaPo presents here. Additional coverage from WaPo.
Here is a reminder of the macroeconomic impact of the sequester, according to Macroeconomic Advisers.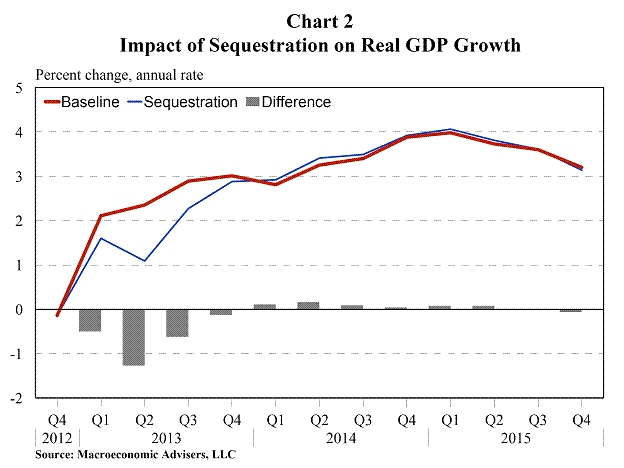 Source:
Macroeconomic Advisers
(2/20/2013).
More discussion of the macro impact of the sequester, here.
Update, 1:20PM Pacific: The Pew Center has created an interactive graphic that depicts the geographical impact, by categories (h/t Wonkblog).