Senator Barraso (Republican-Wyoming) follows in the fine tradition of Allen West in charging a conspiracy so vast…
From FoxNews, Barraso describes the Administration's statement on enrollments [1] thusly:
"I don't think it means anything," he told Fox News Sunday. "They are cooking the books on this."
The Administration's estimates are depicted in this figure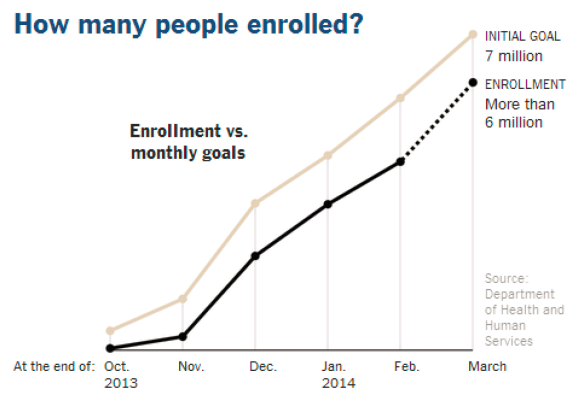 Figure from Andrews, Park and Tse, "Ten Key Questions on Health Care Enrollment," NY Times (27 March 2014).
The tabulation by Charles Gaba at ACASignup.net estimates 6.9 million enrollees by March 31 (h/t Paul Krugman).
See also Paul Krugman's discussion of the strange failure of the media to highlight the achievement of the "target". Nonetheless, while we are likely well on the way to exceeding the 6 million target, there are several targets that we do not yet know whether we have hit [3] (although I am not sure that it is required that actual 40% youth enrollment is necessary for viability).
Several observers have raised the issue of paid vs. unpaid enrollments; Secretary Sebelius has indicated 80-85% of enrollments are paid. ACASignups provides an estimate at 85%, as well.
For a broader measurement of coverage under all aspects of the ACA, see this graph: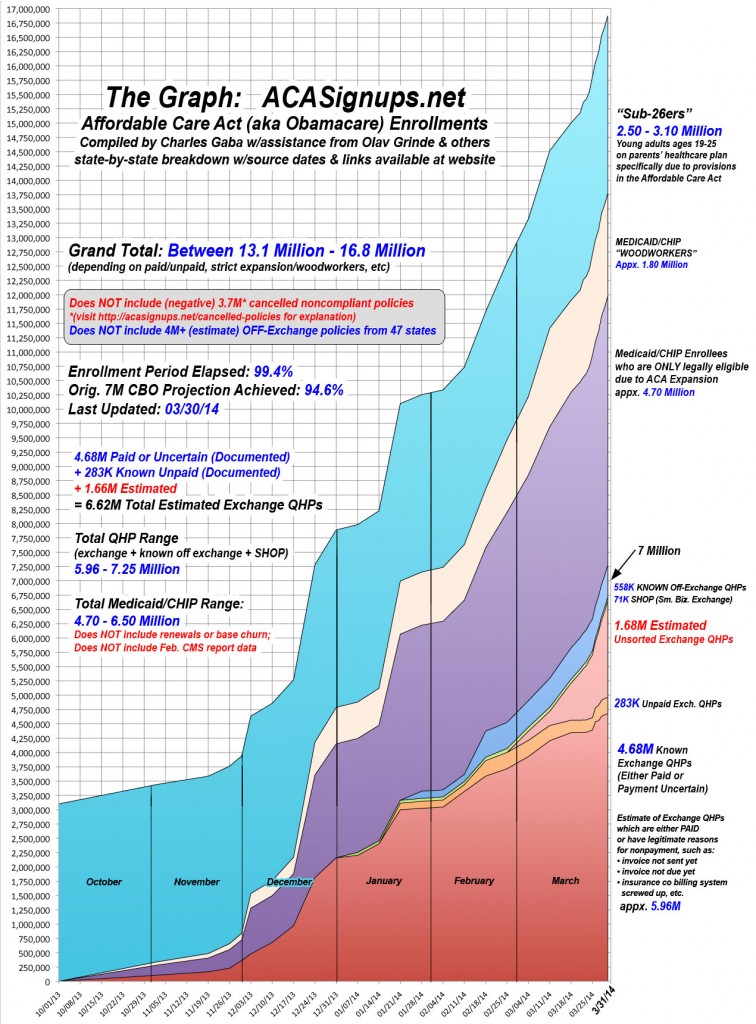 Figure 2:from ACASignups.