Here are some graphs of economic data that illustrate some interesting trends.
Atif Mian and Amir Sufi note that U.S. median family income grew with productivity in the forty years following World War II but has since fallen behind.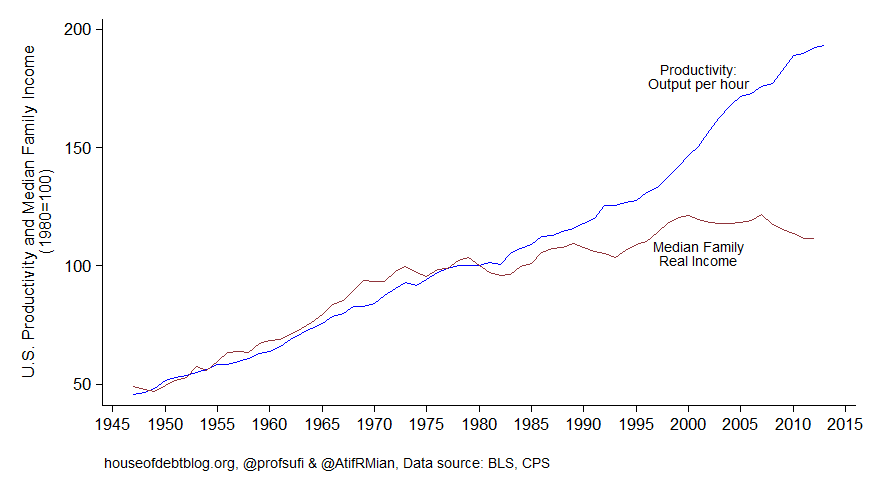 And Martin Neil Baily and Barry Bosworth note that while U.S. manufacturing output has grown at the same pace as the rest of the economy, U.S. manufacturing employment has not.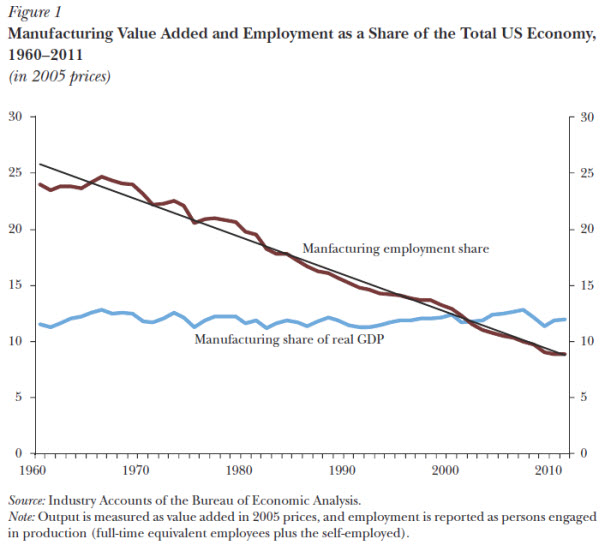 In terms of monetary policy, the Federal Reserve Bank of Atlanta is now regularly reporting the Wu-Xia shadow fed funds rate. The latest estimate indicates that a return to higher interest rates was farther away than ever as of the end of last month. For a description of what this series tells us, see my discussion here.
On world oil markets, the Wall Street Journal observes that Iraqi oil production is at its highest level in 30 years.
But Peak Oil Barrel notes that's more than outweighed by recent turmoil in Libya.