Here's the Philadelphia Fed's revamped coincident index and the six month forecast for Kansas economic activity.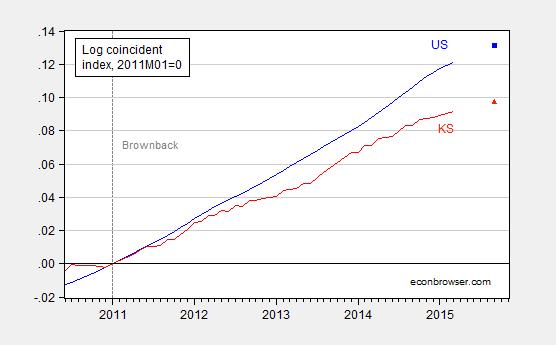 Figure 1: Log coincident index for US (blue), and Kansas (red), normalized to 2011M01=0. September 2015 observation is implied level from leading index. Source: Philadelphia Fed and author's calculations.
However, Arthur Laffer et al. rank Kansas competitiveness at 18th [0]. Some econometrics relating to the information content of the RSPS indices, here.
Kansas also has a budget problem. The FY2016 gap is $667 million, with reserves largely drained. [1]