Today I was reminded that Senator Sanders voted against TARP. That made me conclude that Senator Sanders' position on financial regulation is truly unique.
[graphic update 3/8 10:15 pm Pacific]

Here are the votes on TARP, "Audit the Fed" (discussed here), and Dodd-Frank, presented as a Venn diagram.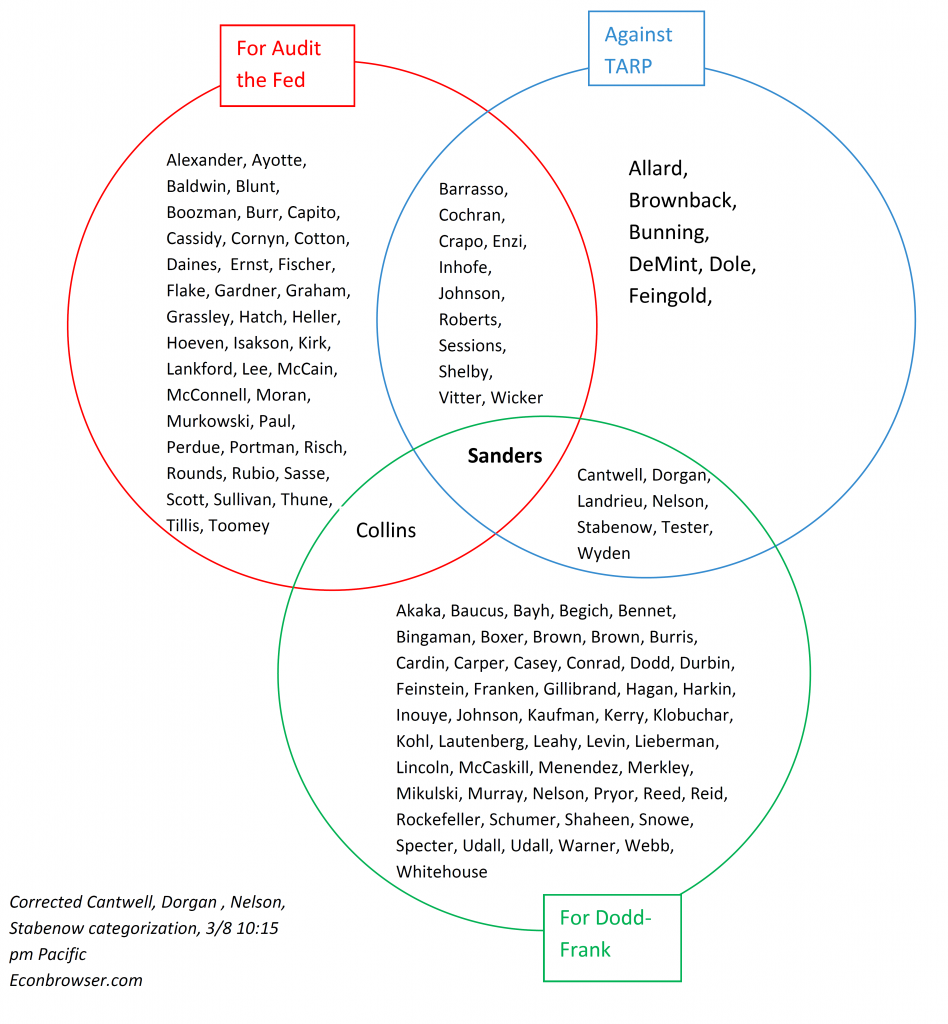 It's obvious that Senator Sanders occupies a unique position in the financial regulatory policy terrain. (Unique is not necessarily the same as good, by the way).
Here's my take at the time on the advisability of opposition to TARP