Employment growth is downgraded, according to several measures, and manufacturing employment is particularly hard hit.
Not only was net employment growth very low, at 38,000, the previous months' estimates were revised downward. Even after accounting for the 37,000 subtraction due to the Verizon strike [CR], May's number was not good.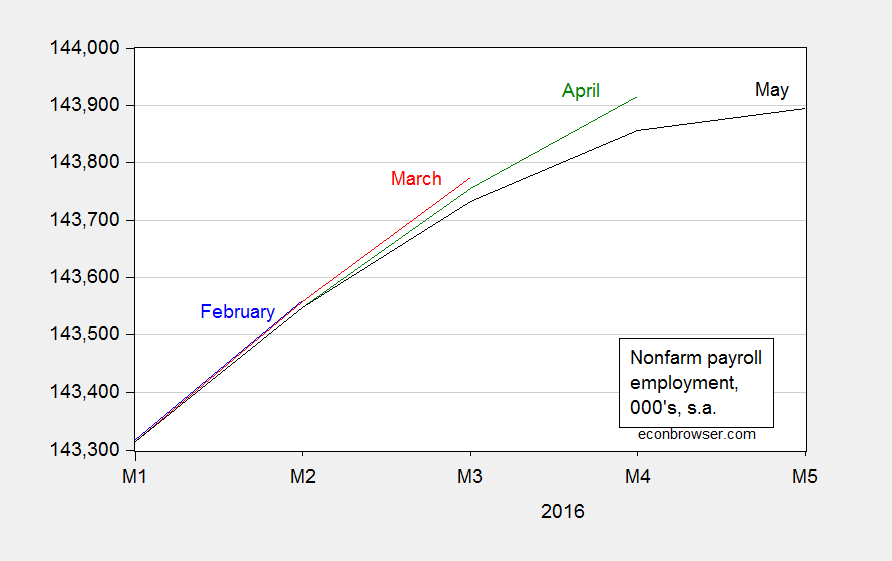 Figure 1: Nonfarm payroll employment, February release (blue), March release (red), April release (green), and May release (black). Log scale. Source: BLS.
A longer span of data puts growth in perspective. The household series adjusted to the NFP concept also shows a slowdown.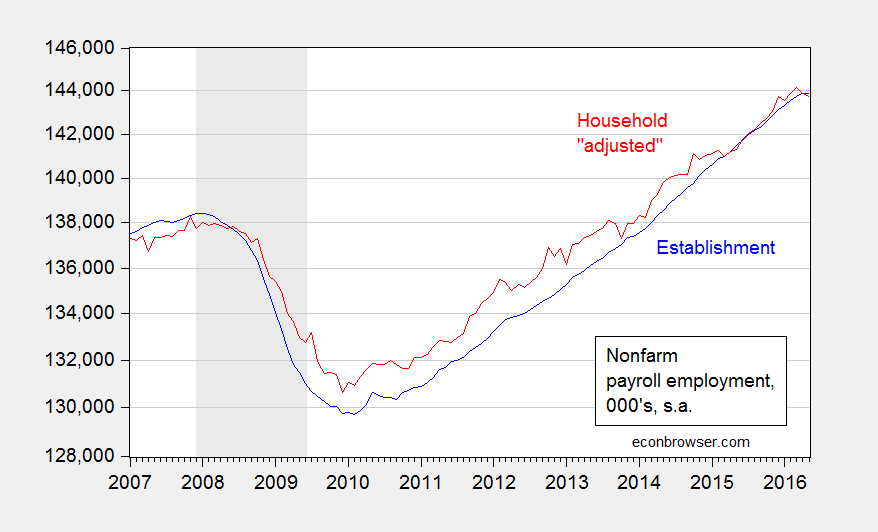 Figure 2: Nonfarm payroll employment, May release (blue), and household series adjusted to NFP concept (red). Log scale. Source: BLS.
Of particular concern is the slowdown due to external conditions, including the dollar's value.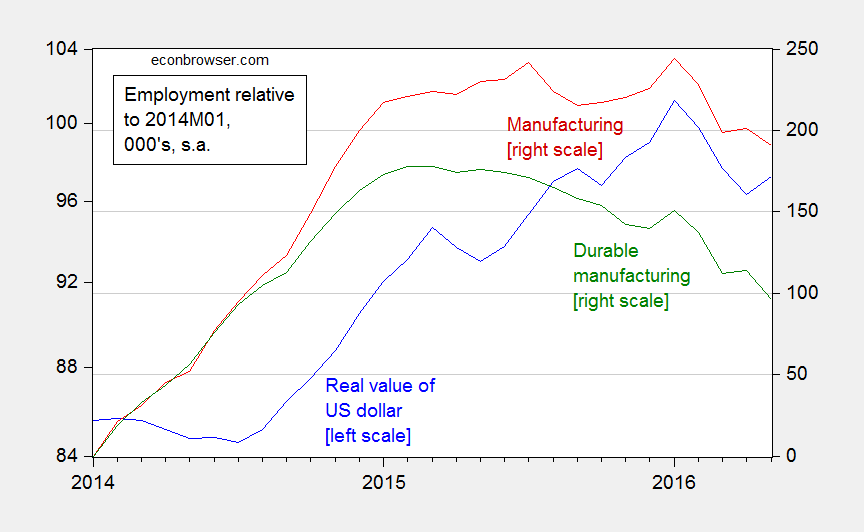 Figure 3: Real value of the US dollar, broad index (blue, left scale), manufacturing employment (red, right scale), and durable manufacturing employment (green, right scale), both relative to 2014M01, 000's. All log scales. Source: Federal Reserve Board and BLS.
Since January 2014, manufacturing has accounted for less than 200,000 of the 6.3 million cumulative net NFP employment gain. The already strong dollar is yet one more reason to refrain from further monetary tightening.
Update, 6/7: Reader Neil argues:
The focus on the manufacturing payroll figures may be overstating things. After all, the workweek in the manufacturing sector rose. That helped push aggregate hours worked up 0.2% for the second month in a row. …
I will just say looking at the trend (as opposed to one or two months' worth of data) is a good idea. Figure 4 presents both manufacturing employment and aggregate hours, normalized to 2014M01=0.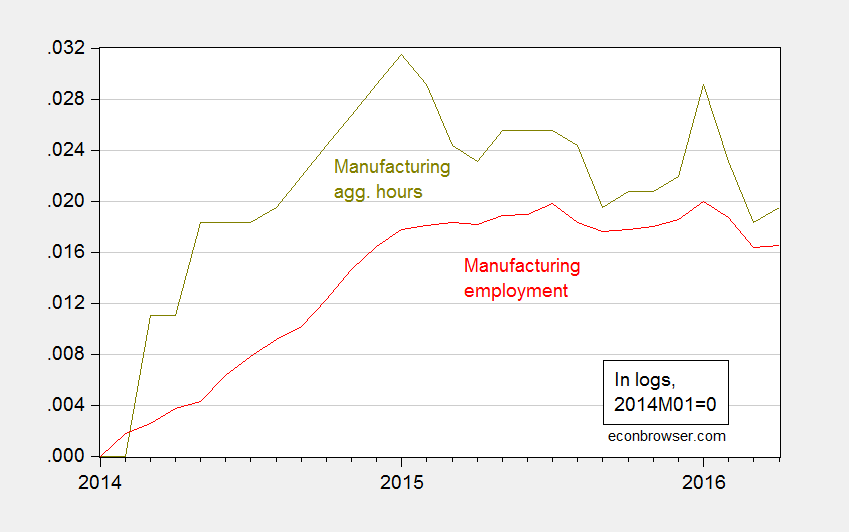 Figure 4: Manufacturing employment (red), and manufacturing aggregate weekly hours (chartreuse), both relative to 2014M01. Source: Federal Reserve Board and BLS.
As is clear in the graph, aggregate hours is trending downward from January 2015 onward. In other words, this graph strengthens the case that the tradables sector is undergoing greater stress.