"I am the king of debt. I do love debt. I love debt." -Donald J. Trump, May 2016 (WaPo)
The Committee for a Responsible Federal Budget has released its score of the Presidential candidates' plans. Here is the trajectory of Federal debt under the two plans.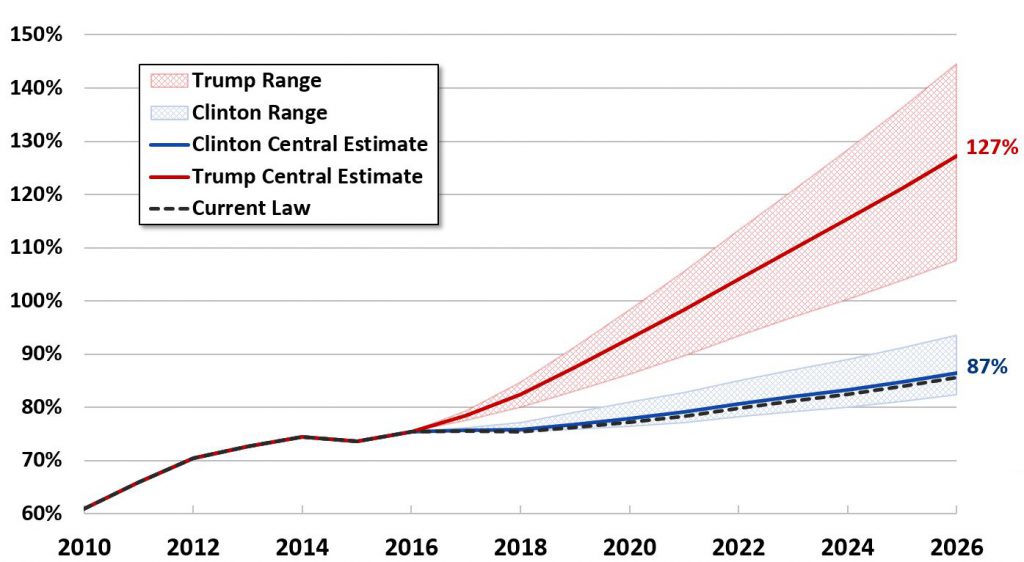 Increases in debt are not always a bad thing, particularly in times of economic slack, if the debt accumulation is driven by stimulative fiscal policy. But a 40 percentage points of GDP increase seems unlikely to be a positive outcome.