In case you were wondering, Minnesota continues to outpace Wisconsin.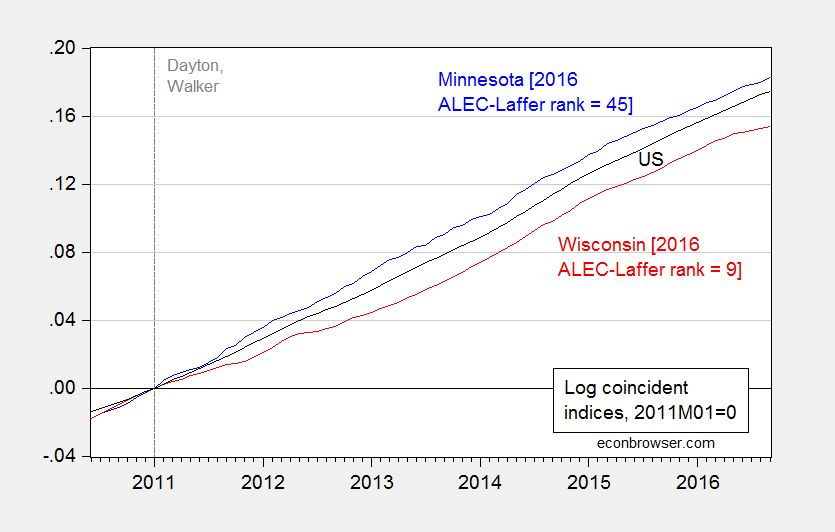 Figure 1: Log coincident indices for Minnesota (blue), Wisconsin (red), and US (black), all normalized to 2011M01=0. Source: Philadelphia Fed, ALEC, and author's calculations.
Notice that highly ranked Wisconsin (ranked 9th in economic outlook according to ALEC's Rich States, Poor States, 2016) is lagging relative to Minnesota (ranked 45th). While this is merely one observation, as I've noted in a previous post, there is almost zero correlation of the ALEC rankings with GDP growth at any horizon, on a cross-state basis.
Note Wisconsin estimated growth is being revised downward over time.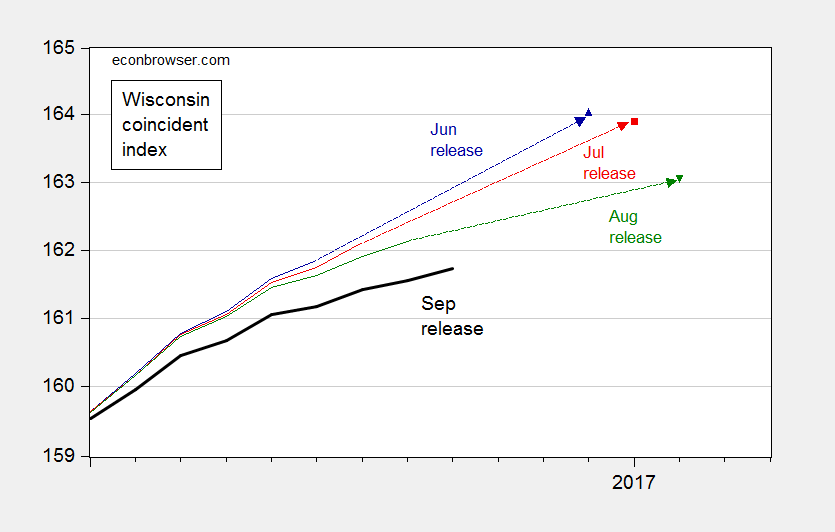 Figure 2: Coincident index from June release (dark blue), from July (red), from August (green), from September (black), and associated six-month ahead implied levels, based on leading indices corresponding to coincident releases. All on log scale. Source: Philadelphia Fed, various releases, author's calculations.
For discussion of declining employment in Wisconsin, see this post.