Brad DeLong reminds me of how badly Kansas is doing, when viewed from a longer perspective.
Figure 1 shows series from both the household and establishment series.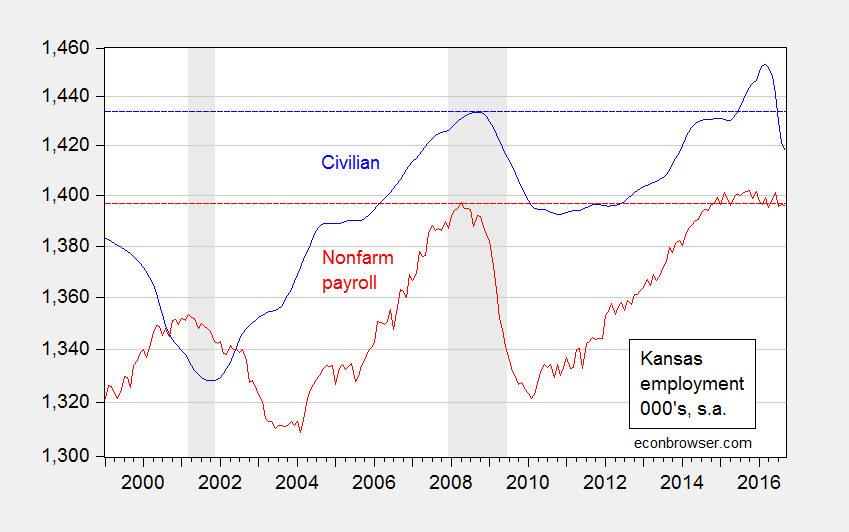 Figure 1: Kansas civilian employment (blue), and nonfarm payroll employment (red), in 000's, seasonally adjusted. NBER Defined recession dates shaded gray. Source: BLS and NBER.
Note that the establishment series is now below not only its recent peak, but also the peak recorded in the last recession – albeit just barely (the twelve month change is not statistically significantly negative). The contrast with national performance is shown in this post. The household series — which encompasses farm employment — is also below the peak recorded in the last national recession as defined by the NBER. Keeping in mind that in 2015, the population of Kansas was about 3.7% higher than it was in 2008, this is truly remarkable accomplishment, which merits greater attention.