As of today, measured economic policy uncertainty hit 468.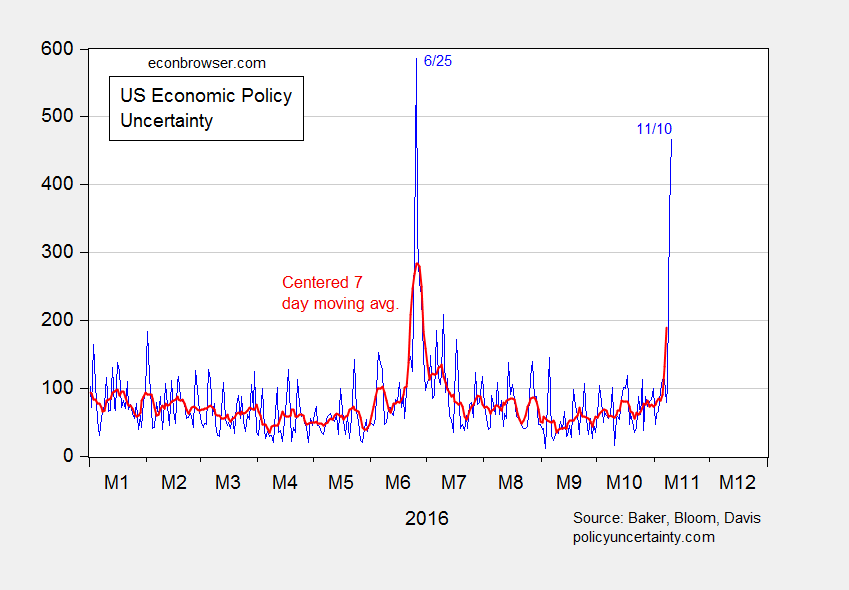 Figure 1: Daily economic policy uncertainty index (blue), and centered 7 day moving average (red). Source: PolicyUncertainty, and author's calculations.
At the peak post-Lehman, the index hit 626 on September 30, 2008. While the index has not yet matched the post-Brexit value (587) recorded on 6/25, it's still early days. My guess is that policy uncertainty will remain elevated for an extended period. In my mind, the question is whether the stimulative effects of aggressively expansionary fiscal policy will be offset by the depressing effects of heightened economic policy uncertainty (let alone political and security uncertainty).
See Baker, Bloom and Davis (2012) for a discussion of quantitative assessment of the impact of uncertainty on output and economic activity more generally.