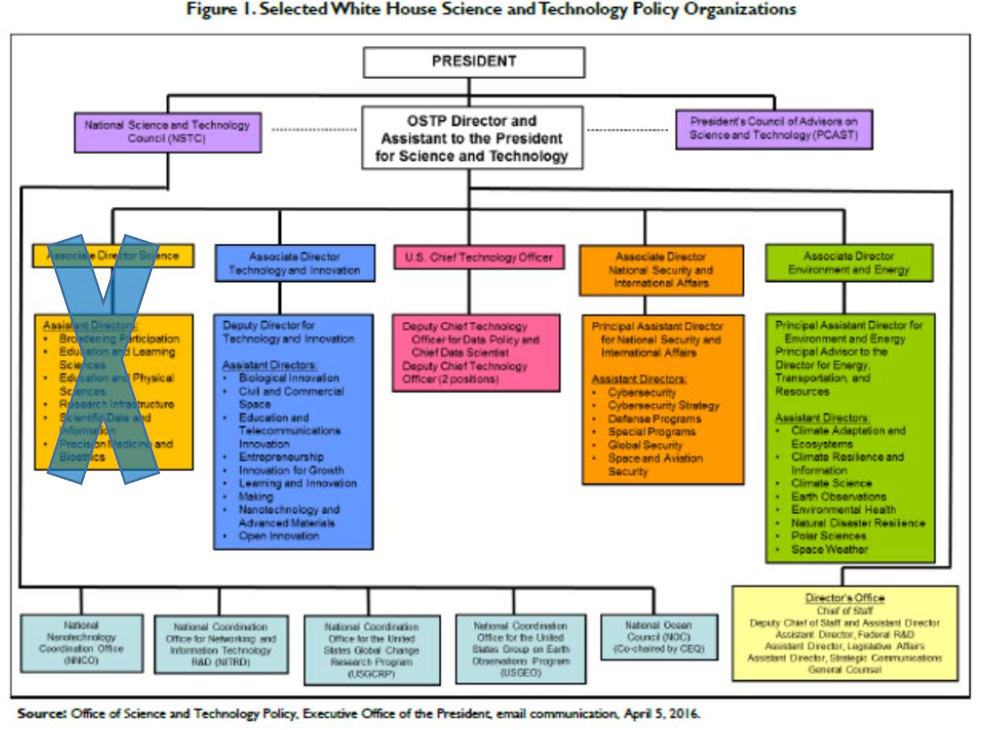 Source: CRS.

From The Hill:
The science division of the White House Office of Science and Technology Policy reportedly had no staff members as of Friday.

Sources told CBS News that the last employees in the division, three holdovers from former President Obama's administration, all left the White House this week.

Under Obama, the science division was staffed with nine employees who crafted policy on STEM education, crisis response and other key issues, according to the report.
I will confess I am totally unsurprised by this development.