I've got new event study examples for my finance course! Trade policy measures that are evaluated to hurt profitability of major US listed firms have definitive effects on the Dow Jones index.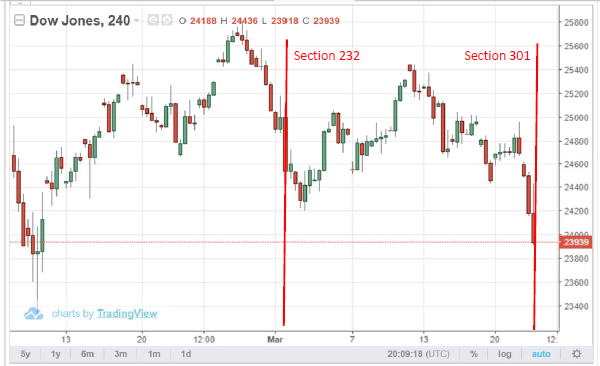 Figure 1: Dow Jones Industrial Average index. Red bold lines at announcement of impending Section 232 national security based trade restrictions on steel, and Section 301 trade sanctions aimed at China. Source: TradingEconomics.

Not a completely clean event study, since FOMC decision was made yesterday, and there was news about Facebook earlier in the week. However, the news from those events should have been largely imputed by this morning's open. Moreover, news about technology stocks should have been diffused in the broader indices, yet the SP500 was also down 2.52% (vs. 2.93% for DJIA).