[Galations, 6:7]
As 25% tariffs were imposed on US pork exports to China, hog futures continued the downward decline.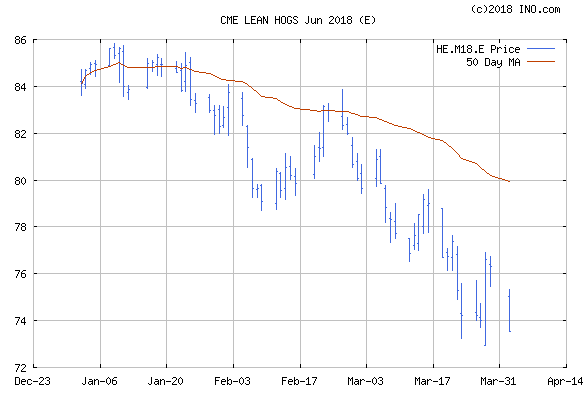 Source: ino.com.
In longer term perspective, prices have been trending down, with futures for June 2018 now lower than spot prices at the end of 2016: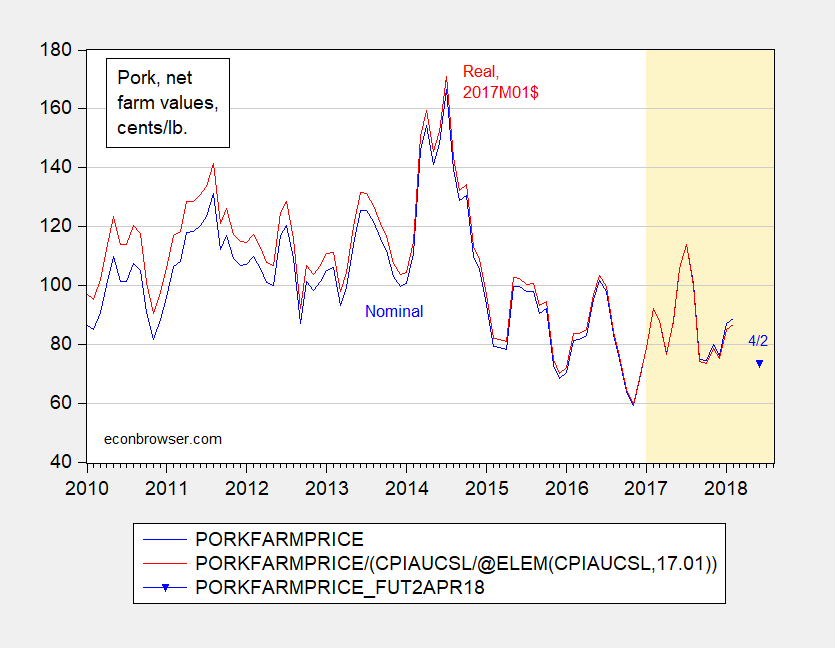 Figure 1: Pork prices (net farm value, cents per pound) (blue), 2 April futures for June (blue square) (2017M01 cents per pound) (red). Real is CPI-all deflated. Source: USDA, BLS, INO, and author's calculations.
Pork exports are about a $6.5 billion a year; about $1.08 billion went to China/HK in 2017. Repercussions will be geographically concentrated.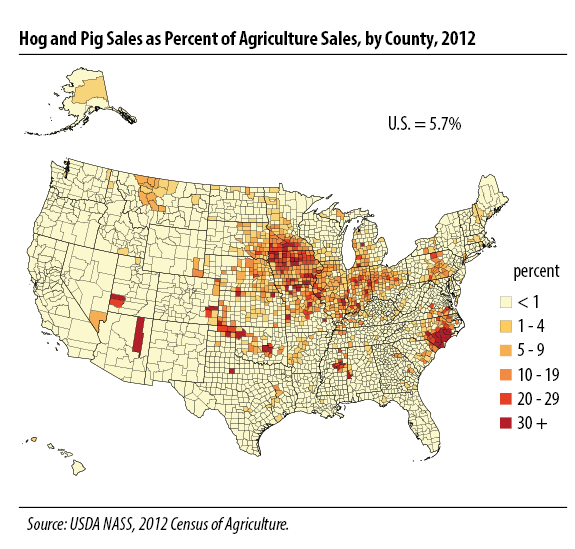 Source: USDA.
Tyson's a large processer of pork, experienced pressure today.
The measures imposed on pork were in response to Section 232 sanctions. Much larger tariffs are likely in response to the Section 301 sanctions announced by Mr. Trump, covering $50-$60 billion of imports. Soybeans, constituting $14 billion of US exports to China, are a possible target. The geographic concentration of soybean production implies concentrated economic pain from retaliation.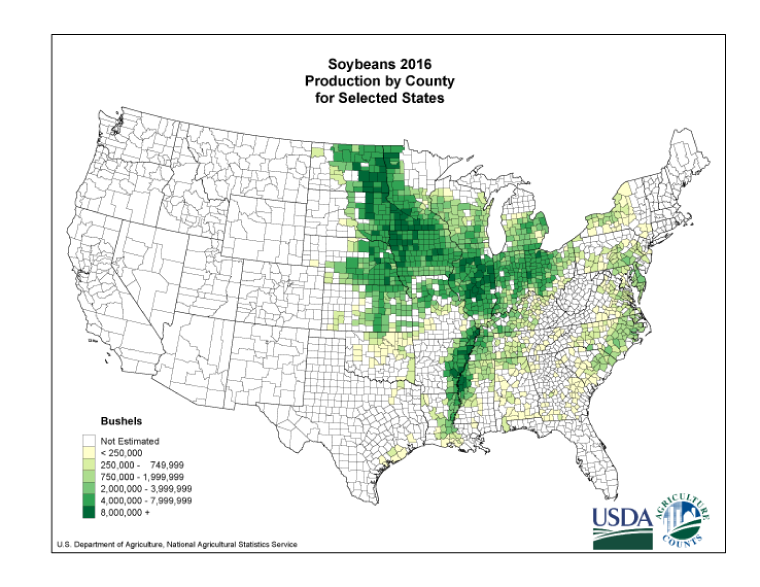 Source: USDA.
Some folks wanted a trade war. Some will get to experience it now.