If one uses a three year window, it's three times: February, 1986, May 1995, September 1997. Three other times, a recession follows.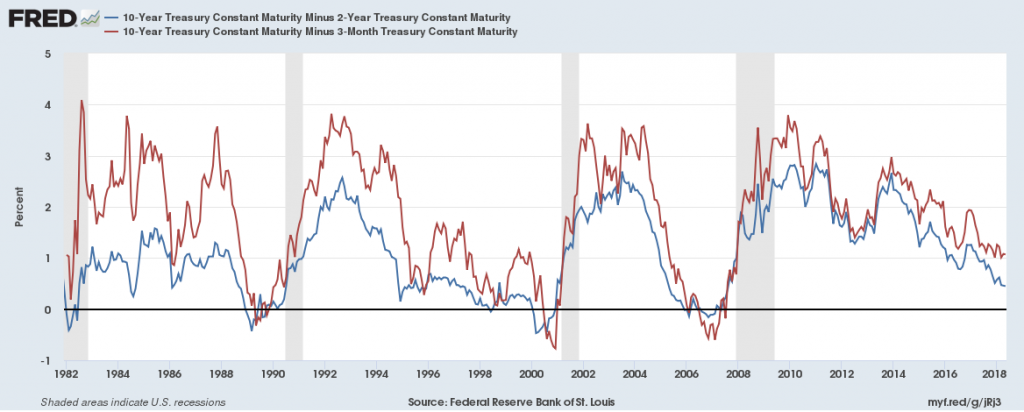 The last time around — when people were saying "this time is different" — was May 2005. Inversion occurred in February 2006 (and in November 2006, skepticism of impending recession). The recession is dated by NBER as starting in December 2007.
For additional discussion of the implications of a flattening yield curve, see Michael Klein's EconoFact article, and (for cross country empirics) Chinn and Kucko (2015).