Economic policy uncertainty as measured by the Baker, Bloom and Davis index is elevated (again) due to trade policy.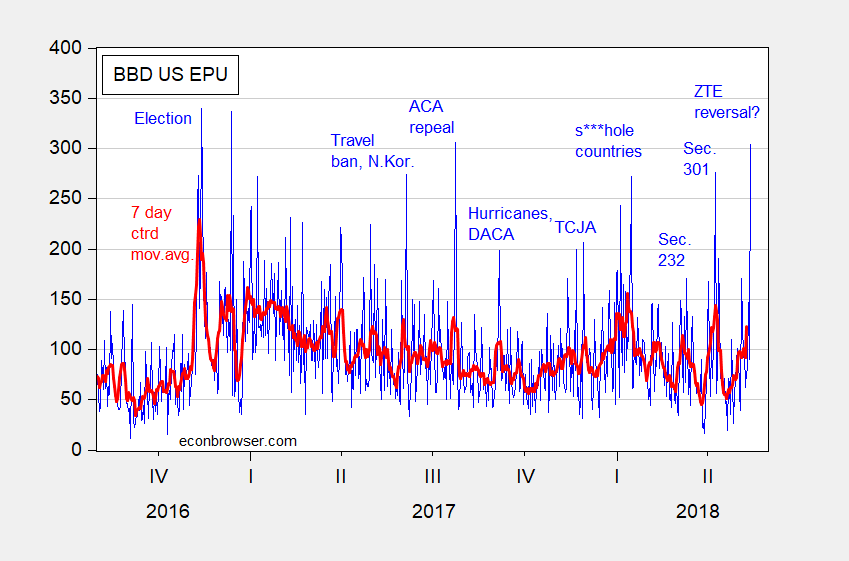 Figure 1: US Economic Policy Uncertainty index (blue) and centered 7-day moving average (bold red). Source: policyuncertainty.com accessed 14 May 2018, and author's calculations.
Does this uncertainty matter? This article addressing just the Section 232 sanctions suggests the answer is "yes" (I must admit it's kind of funny as an economist to try to convince people that uncertainty matters for investment and planning purposes — I thought it was a no-brainer).
As a social scientist, I am curious to see what happens if additional Section 301 sanctions are placed on another $100 billion of Chinese exports to the United States. And to then see the effects as Mr. Trump wavers and zig-zags.