Back in mid-December, Political Calculations asked if California was in recession. Following last week's state-level GDP release for 2017Q4 and Philadelphia Fed indices from a week and a half ago — it's likely no recession occurred, and is currently not occurring.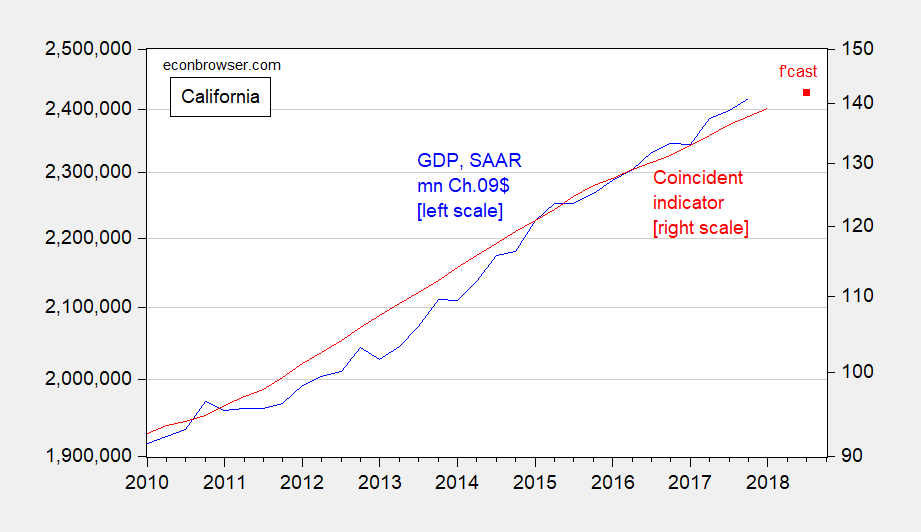 Figure 1: California GDP in millions of Ch.2009$ SAAR (blue, left log scale), California coincident index (red, right log scale). 2018Q3 observation is forecast implied by Philadelphia Fed leading index. Source: BEA, Philadelphia Fed, author's calculations.
California GDP continues to rise, with the most recent period of q/q negative growth in 2017Q1, not in the latter part of the year suggested by Political Calculations. Hence, by the rule of thumb of two consecutive quarters of negative q/q growth, no recession has occurred in California. Furthermore, the Philadelphia Fed's coincident indices — based on a number of variables including nonfarm payroll employment — suggests no downturn, either in the past, or looking through 2018Q3. This all confirms the point that one should not make inferences regarding economic activity based on soley labor market indicators drawn from the household survey, at the state level.