Because they expire today! And at this time, barring transport costs, etc., the futures and spot prices should converge. At 814, they are down 22.4% from levels recorded in late May.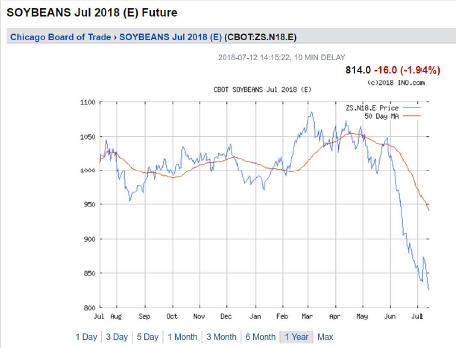 Why the sharp decline? Weather? News about the harvests elsewhere? The dollar? Tariffs? Gremlins? I leave it to the reader to assess the causes. As of 7/12, MacroTrends reports cash prices at $8.3375/bu. I attribute the majority of the price decline on the imposition of Chinese tariffs on US soybeans.
For a typical farm in Indiana, the cash (not taking into account opportunity cost) breakeven is exceeded. The economic breakeven is missed by about $2/bushel (see here).