Arkansas and Missouri voted to raise minimum wages. Time to worry? Here's a graphical depiction of CPI-deflated minimum wage up to September, and into 2021.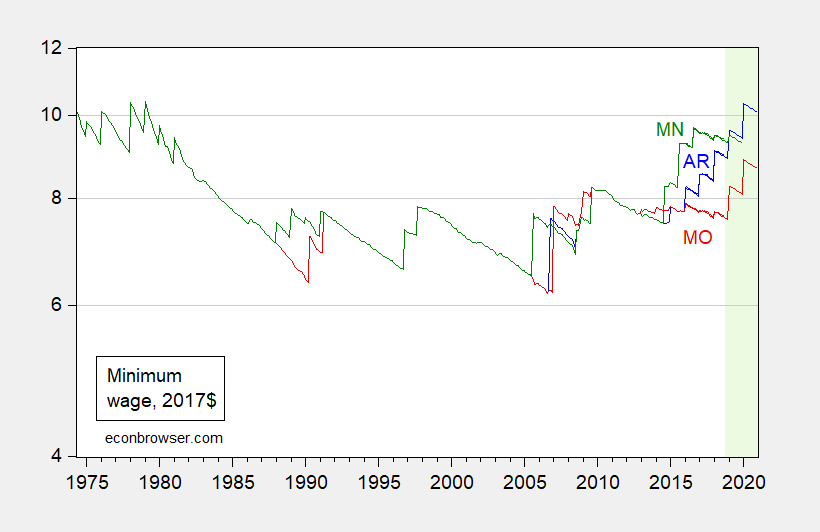 Figure 1: Minimum wage for Arkansas (blue), Missouri (red) and Minnesota (green), all in 2017$, calculated using CPI-U. Observations for 2018M10- use CPI forecasts from CBO, cubic interpolation from quarterly to monthly. Source: Github, BLS via FRED, CBO, Budget and Economic Outlook, August 2018, and author's calculations.
Notice while Missouri in particular faces a rapid increase in the real minimum wage, the actual level attained by 2021 is comparable to levels attained in 1980 (and won't nearly match those in the 1960's).
In addition, the rapidity of the ascent even in Arkansas does not match that of Minnesota in 2014. As recently documented in Chinn and Johnston (2018), the evidence is mixed with regard to negative impacts on employment. It's not clear to me at all that (1) fast food employment will decline, (2) youth employment will decline, and (3) restaurant prices will increase.
More on likely outcomes from this meta-analysis.