The PPI for farm products was released yesterday.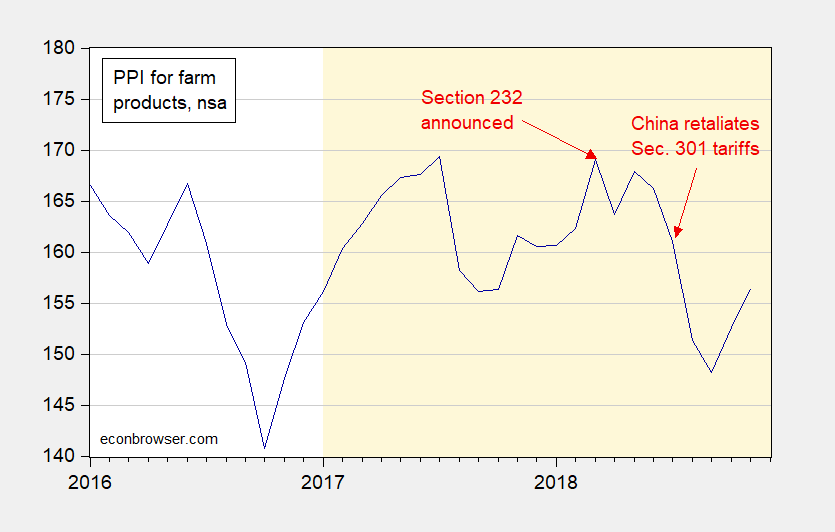 Farm commodity prices have been depressed by trade retaliation spurred by US tariffs imposed under Section 232 and Section 301, as well as the strong dollar associated with expansionary fiscal policy.
Farm net value-added follows the PPI for farm products. Using an error correction model over the 2005Q1-2018Q2 period, I forecast 2018Q4 farm value-added will drop by about 5% (log terms).