November employment figures are out. Time to re-evaluate this assessment from a year ago in Political Calculations that California was in recession.
Going by these [household survey based labor market] measures, it would appear that recession has arrived in California, which is partially borne out by state level GDP data from the U.S. Bureau of Economic Analysis. [text as accessed on 12/27/2017]
The release provides an opportunity to revisit this question (the 2018Q2 state GDP figures are discussed here). It's (still) unlikely that a recession occurred.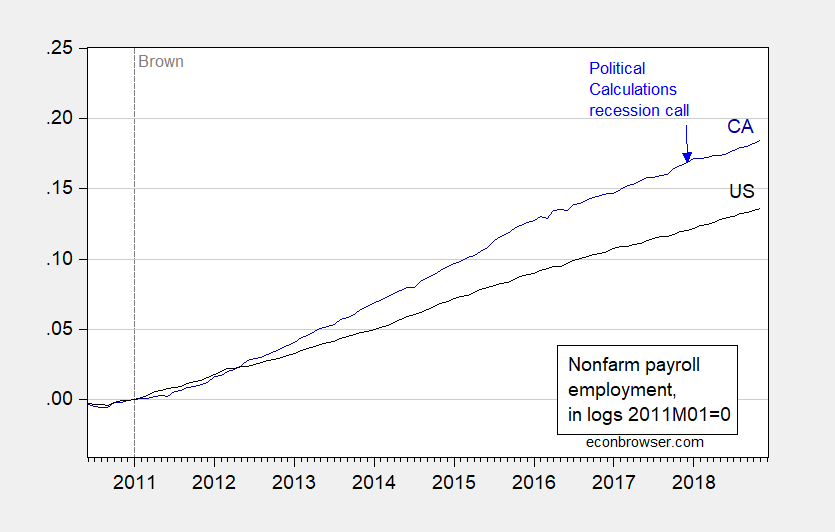 According to my work with Ryan LeCloux, the growth elasticity of real GDP with respect to NFP employment is about 0.85 (statistically significant), so we can be reasonably certain that GDP is still trending up.
It is true that there are two local minima in civilian employment November 2017 and March 2018, but just barely, and given the imprecision of the household survey at the state level, I thought it unwise to rely too much on these observations, and still do (particularly since the employment series is now rising again in the current vintage).
Why did Political Calculations' Ironman think a recession was in the offing? In part he attributed it to the negative employment effects from the rising minimum wage. To me, this is just another example of ideology trumping data. I see no discernable economy-wide impact from minimum wage increases in California.