Back nearly a year ago, Political Calculations asked if California was in recession.
Going by these [household survey based labor market] measures, it would appear that recession has arrived in California, which is partially borne out by state level GDP data from the U.S. Bureau of Economic Analysis. [text as accessed on 12/27/2017]
The release of the 2018Q2 state GDP figures provides an opportunity to revisit this question — it's likely no recession occurred.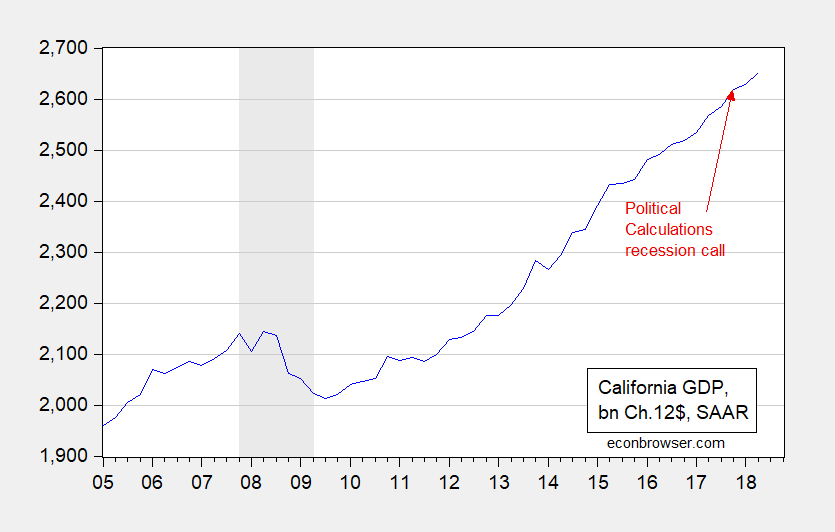 Figure 1: California GDP, in bn. Ch2012$ SAAR (blue). NBER defined nation-wide recession dates shaded gray. Source: BEA and NBER.
Of course, the GDP figures will be revised. However, as of now, these data suggest to me that California did not enter in, and is not currently in, recession. For previous assessments, see: [1] [2] [3] [4] [5] [6] [7], [8], [9].