The Atlanta Fed along w/Bloom (Stanford) and Davis (Chicago) survey business operators and finds it does!
From David Altig, Nick Bloom, Steve Davis, Brent Meyer and Nick Parker, "Tariff Worries and U.S. Business Investment, Take Two" (February):
We estimate that tariff hikes and trade policy tensions lowered gross investment in 2018 by 1.2 percent in the U.S. private sector and by 4.2 percent in the manufacturing sector.
A key table: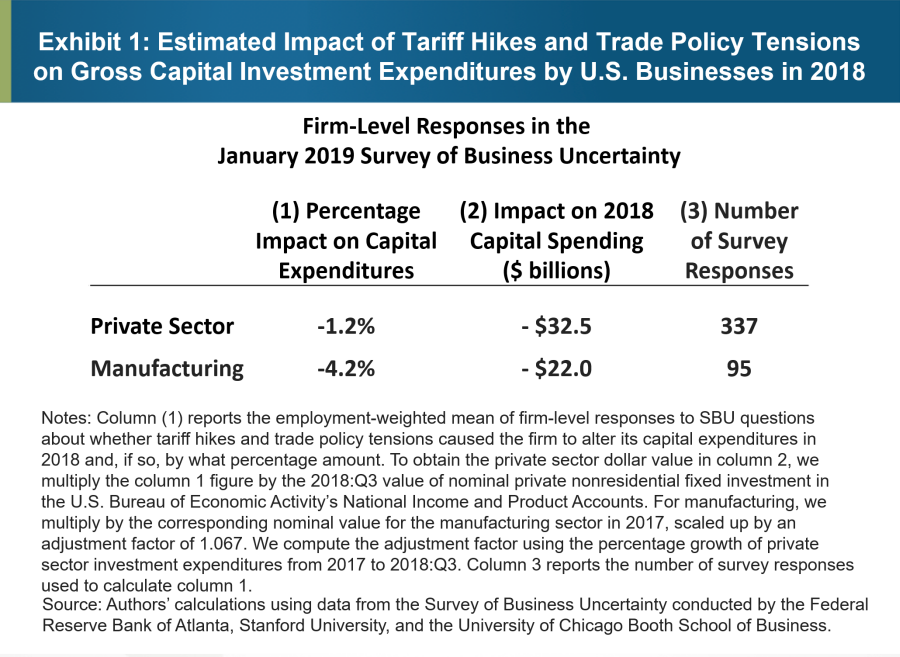 This estimate takes on heightened impact given today's employment release indicating manufacturing employment was essentially flat.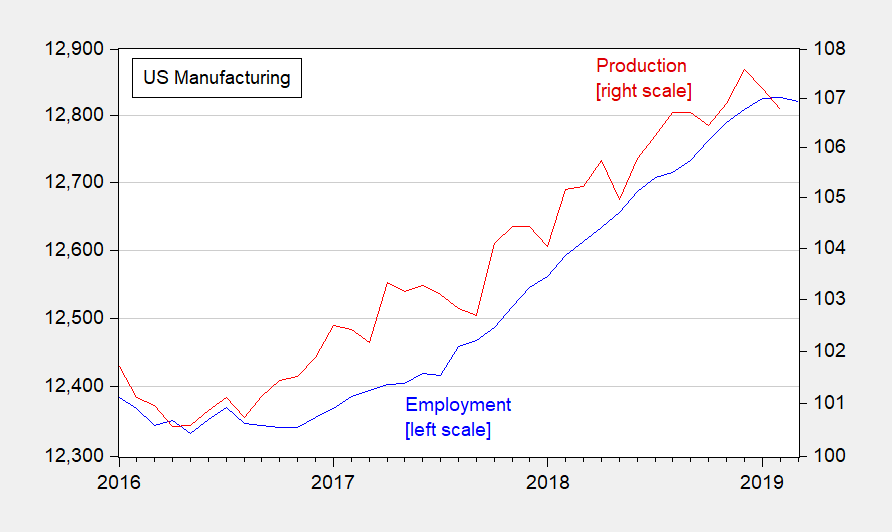 Figure 1: US Manufacturing employment, 000's (blue, left log scale), and manufacturing production (red, right log scale), both seasonally adjusted. Source: BLS and Federal Reserve via FRED.