Stabilizing the price of gold in US dollars requires adjusting the interest rate (akin to how the exchange rate is managed). Herman Cain's call for a return to the gold standard would imply that the Fed funds rate would have to be about 15 percentage points higher than it was in January 2000 in order to keep the dollar's value stable at January 2000 levels — a rate 18 percentage points higher than actually recorded in March 2019.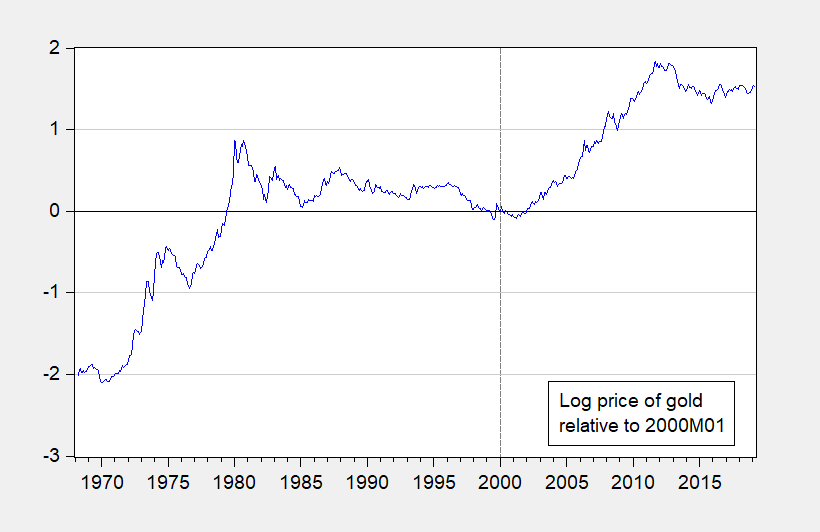 Figure 1: Log price of gold relative 2000M01 (blue). Source: London bullion market via FRED.
To figure this out, consider the relationship between the log price of gold and the nominal Fed funds rate, estimated over the 1968M03-2019M02 period.
pgold = 6.423 – 10.210 fedfunds
Adj-R2 = 0.17, DW = 0.007 n = 612. Bold figures denote significance at the 1% msl, using HAC robust standard errors.
In log terms, the price of gold is 152% higher in March than in January 2000. This implies that the Fed funds rate would have to be 1.52/10.210 = 0.1489, i.e., 14.89 percentage points higher than in January 2000. Instead, in March 2009, the Fed funds rate — which Mr. Trump had decried as being too high — was 3.04 percentage points lower than in 2000.