My answer on Marketplace yesterday was essentially "why not". On macro grounds, with prospects for economic activity softening, a bit of insurance isn't too crazy.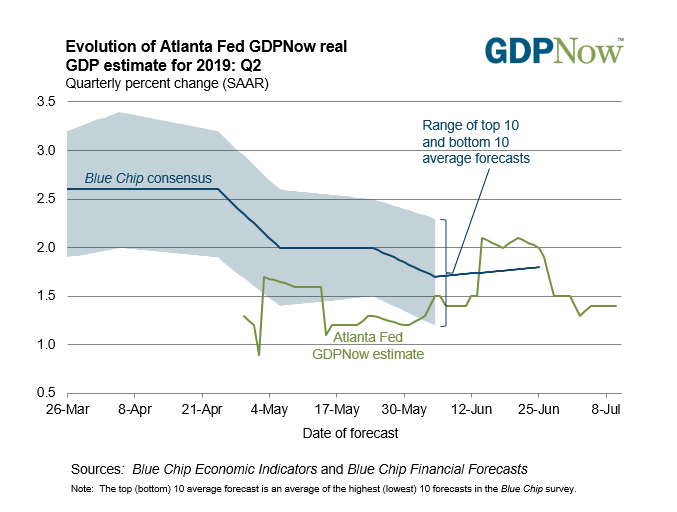 Source: Atlanta Fed.
The yield curve has partly uninverted due to the heightened likelihood ascribed to a rate reduction at the next meeting (23% of a 50 bps cut; 77% of a 25 bps cut according to Fed funds futures).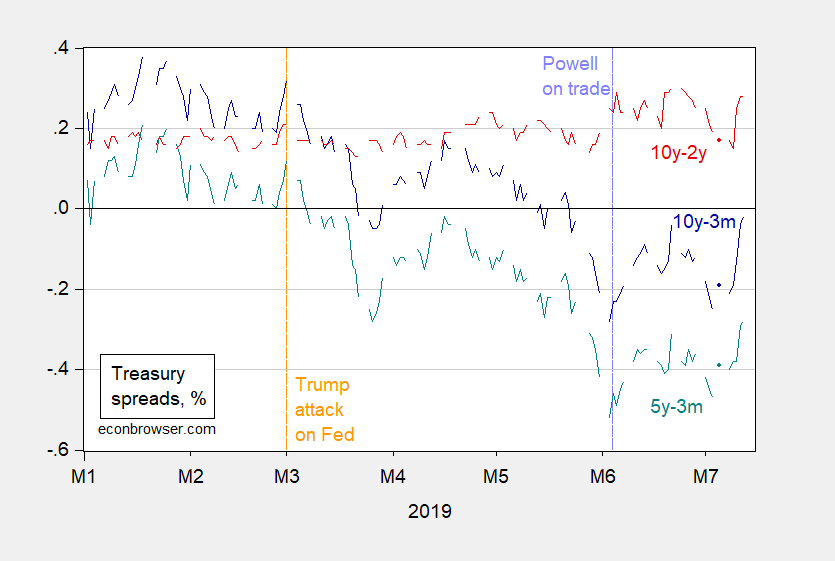 Figure 1: 10yr-3mo Treasury spread (blue), 10yr-2yr (red), 5yr-3mo (teal). Source: Fed via FRED, author's calculations.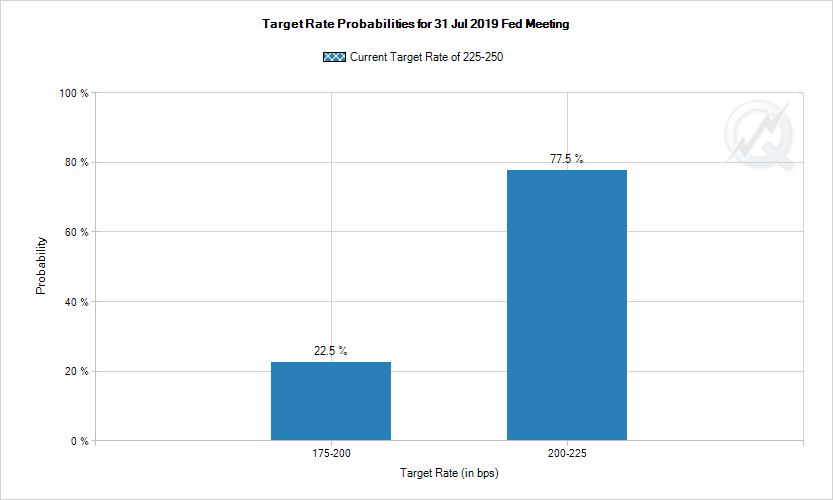 Source: CME, accessed 7/12/2019.
The reason to hold fast was essentially a political economy one, in my view: once Trump perceives that the Fed can be pressured (whether it was or not), he'll be tempted to pressure again. On the other hand, one could argue he would pressure relentlessly, regardless of Fed action, given his desperation to prevent a recession.
I will say that if yield curve inversions (10yr-3mo) is a reasonable predictor of recessions at around a year horizon, and if monetary policy acts with long and variable lags, then we're likely toast anyways…