In today's Bloomberg: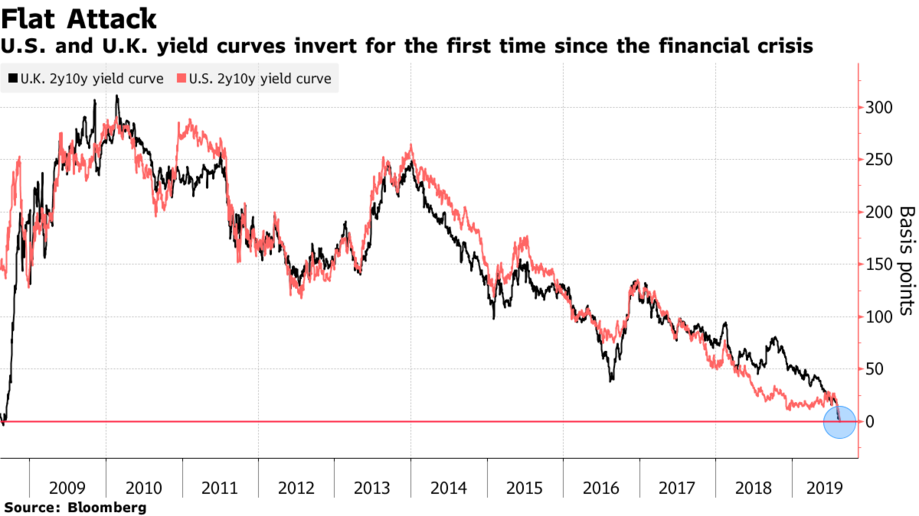 In Chinn and Kucko (2015), we find that the 10yr-3mo spread is not particularly informative regarding recessions (as defined by ECRI) or industrial production growth in the UK. It is informative regarding real time GDP, however (which is what we'll see in the coming months regarding 2019-2020). We didn't report the 10yr-2yr spread results.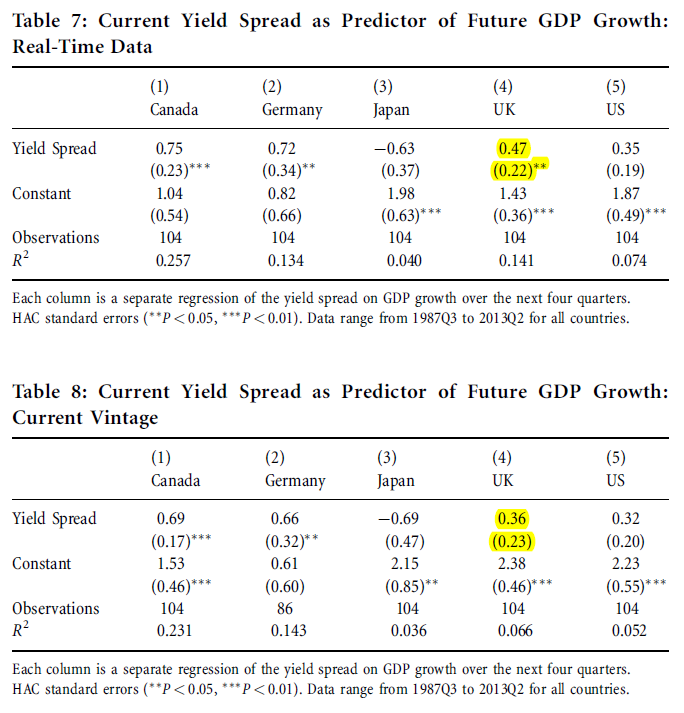 Source: Chinn and Kucko (2015).