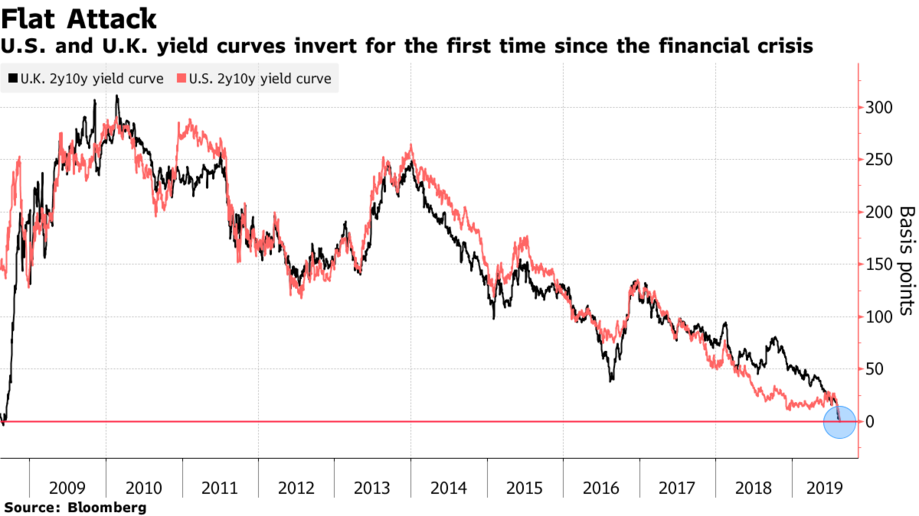 Source: Bloomberg, updated 8/14.
Reader Rick Stryker accuses me:
progressive economists are practicing a modern form of haruspicy, in which they compulsively examine the entrails of the economy that they are so willing to sacrifice to recession, desperately searching for some downturn prophesy that will be realized before 2020.
If I'm engaging in haruspicy, a lot of Wall Street economists are too. Bloomberg updated today:
Mounting signs of a global economic slowdown hammered stocks and drove demand for sovereign bonds to such an extent that shorter-term yields rose above long rates in the U.S. for the first time since 2007.

The S&P 500 sank 2% as the inverted gap in rates for two- and 10-year Treasuries flashed a warning that has normally preceded a recession. European shares plunged after Germany's economy contracted in the second quarter, adding to angst fueled by weak Chinese retail and industrial numbers. Oil retreated, gold rallied and the dollar held steady.