In anticipation of Jim Hamilton's talk this Wednesday,  I'm going to talk a little about recessions in today's lecture. Here are some data to keep in mind:
Growth appears to be decelerating, including nowcasts: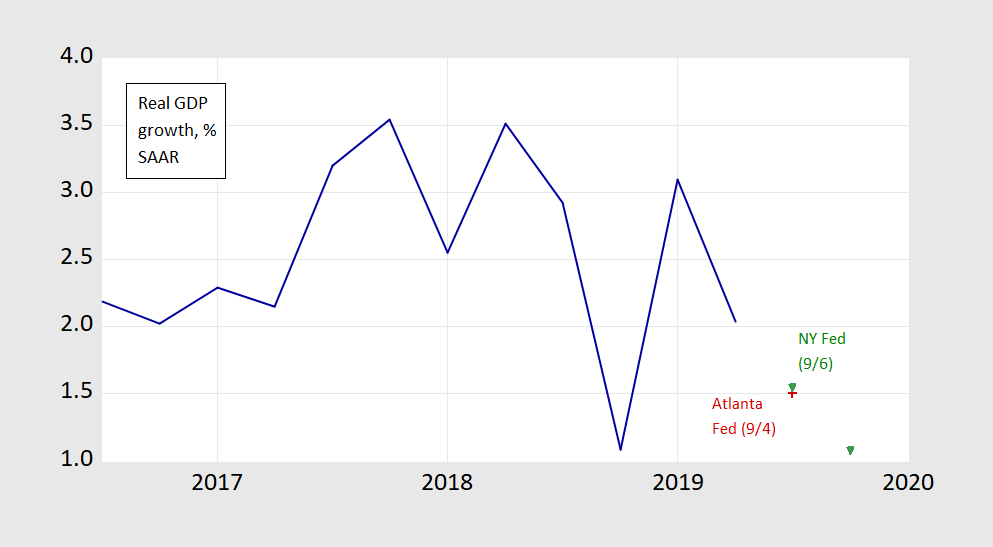 But the most recently released data for some key variables do not yet signal a recession: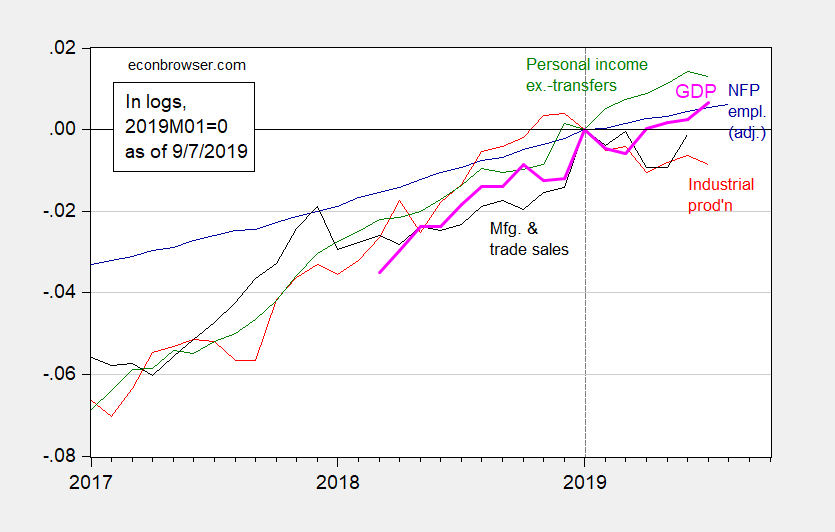 Except for some transportation indicators, like the number of freight shipments.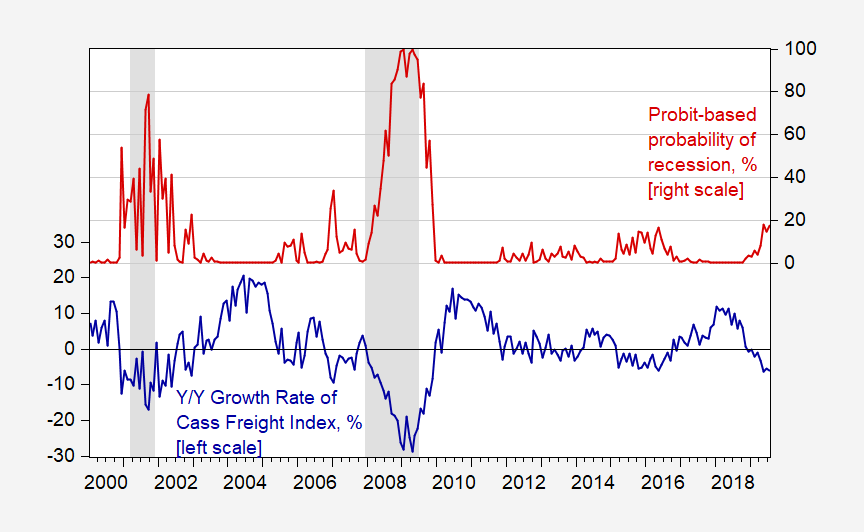 In the graph above, I also show a probability of being in a recession given freight traffic (using a probit model).
Forward looking indicators that have historically predicted a recession have been flashing red for months. The question is whether "this time is different".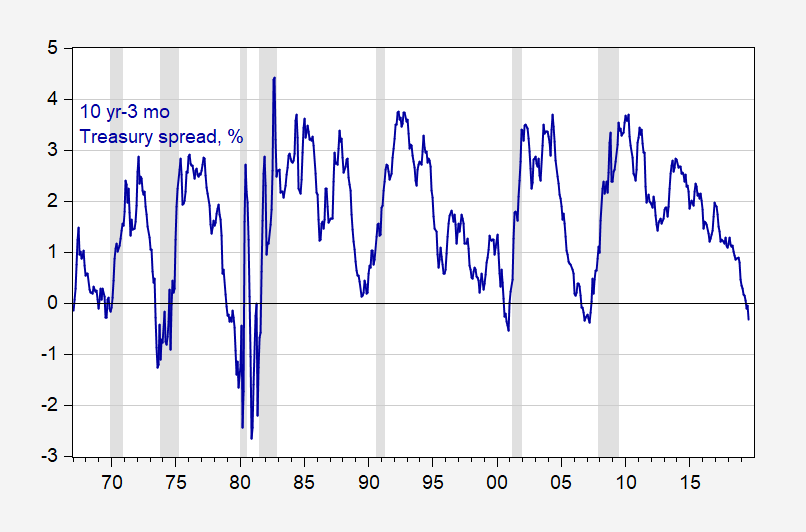 Just to be clear, a recession is not a 2 consecutive quarter decline in real GDP; that is a rule of thumb. Here is the NBER's definition:
 A recession is a period of falling economic activity spread across the economy, lasting more than a few months, normally visible in real GDP, real income, employment, industrial production, and wholesale-retail sales. The trough marks the end of the declining phase and the start of the rising phase of the business cycle. Economic activity is typically below normal in the early stages of an expansion, and it sometimes remains so well into the expansion.