National manufacturing employment peaks nearly a year later, August 2019.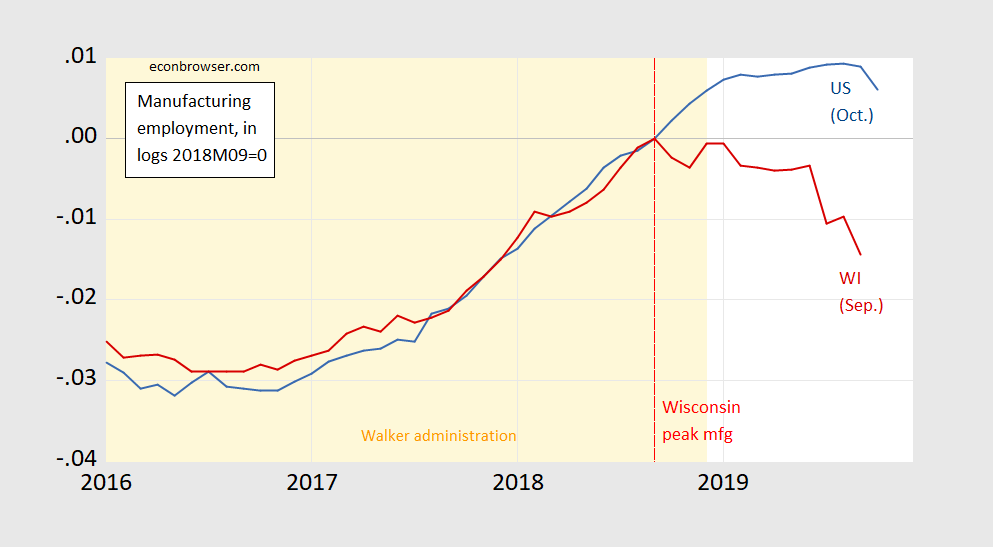 Figure 1: Manufacturing employment in US (blue), and in Wisconsin (dark red), both in logs, 2018M09=0. Light orange denotes Walker administration. Source: BLS, and author's calculations.
See a discussion of how employment is faring in several Midwestern states in this WaPo article.