Updated 1/30/2020 – Treasury yield curve inverted relative to 1 month all the way out to somewhere between 10yrs and 20yrs!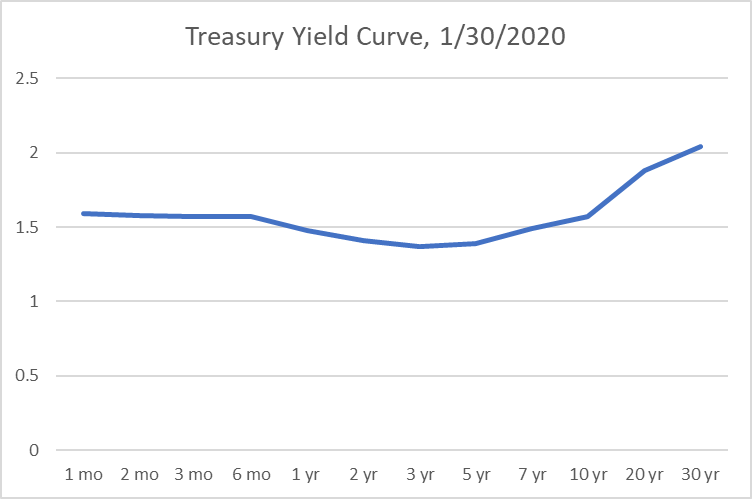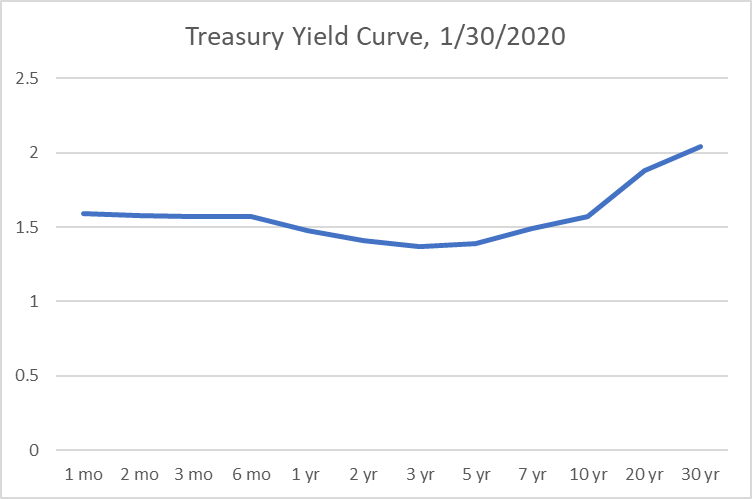 Ten year TIPS yields that is; the 10yr-3mo spread is 4 bps.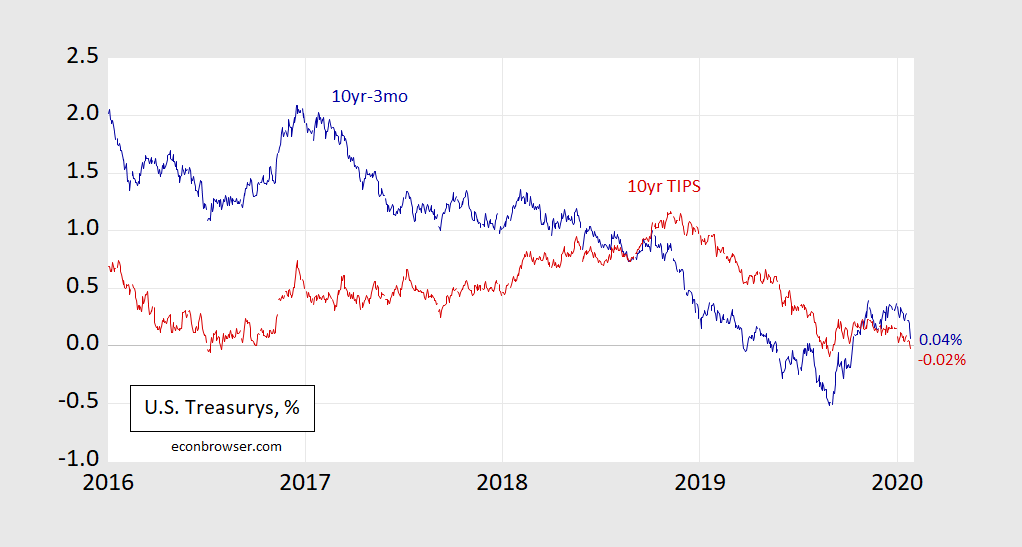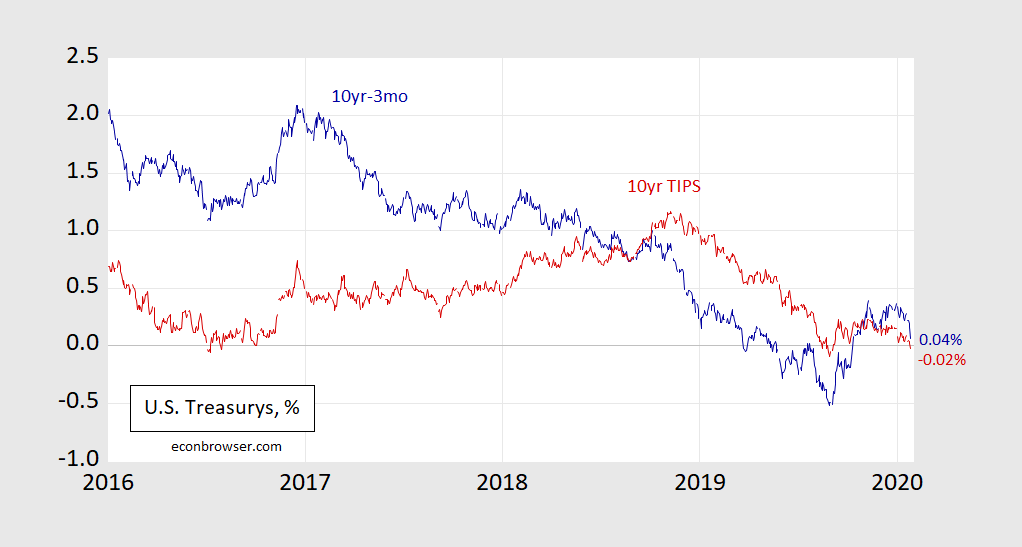 Figure 1: Ten year – three month Treasury spread (blue), and Ten year TIPS yield (red), both in %. Source: Federal Reserve via FRED, Treasury, and author's calculations.