Nonresidential fixed investment has been declining for three quarters, while equipment has been declining for two quarters. If Atlanta Fed nowcasts prove right for the current quarter, then as of 2020Q1, equipment investment will have fallen for three quarters (while nonresidential will still be below peak).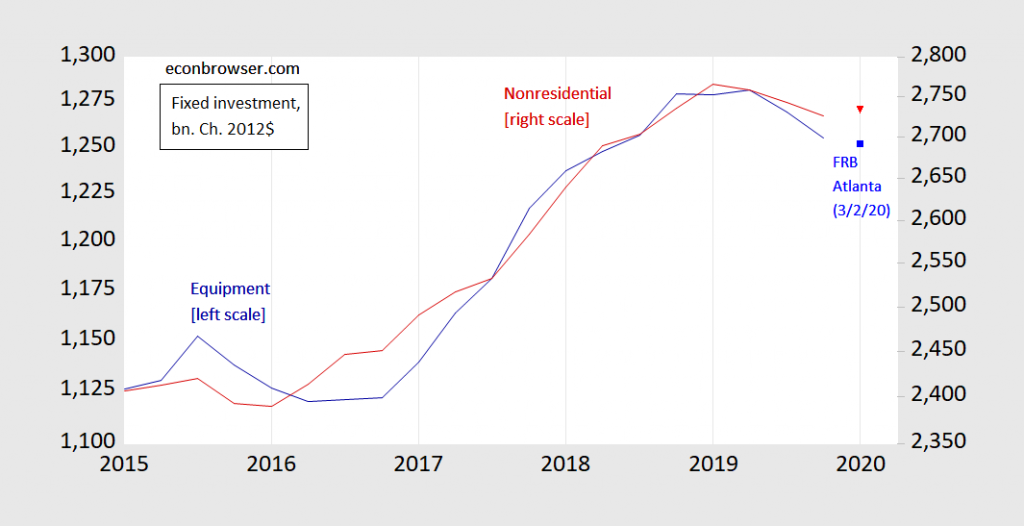 Figure 1: Equipment investment (blue, left log scale), nonresidential fixed investment (red, right log scale), in billions Ch.2012$. 2020Q1 figures are FRB Atlanta Nowcast estimates for 3/2/2020, via FRED. Source: BEA, 2019Q4 2nd release, FRB Atlanta, and author's calculations.
The dropoff in industrial equipment is more recent, but more marked; 2019Q4 change was -13.4% SAAR (in log terms).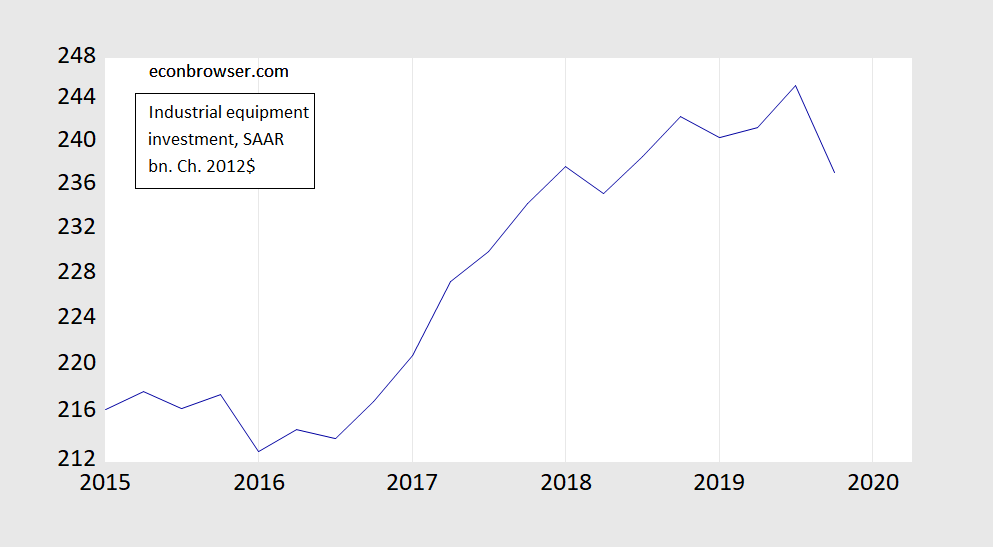 Figure 2: Industrial equipment investment (blue, log scale). Source: BEA, 2019Q4 2nd release.