ADP and Bloomberg consensus says don't expect surge, don't expect decline…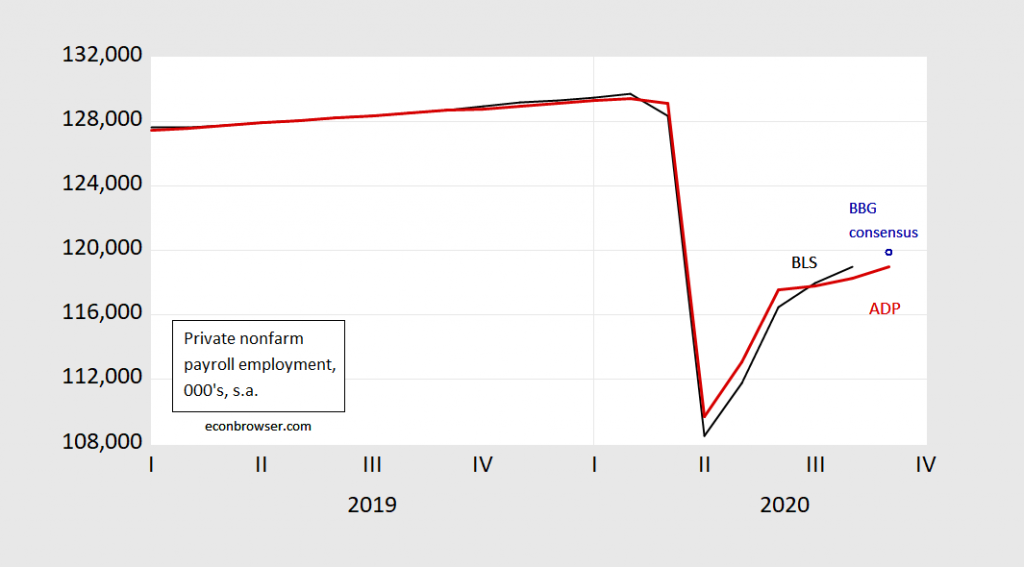 Figure 1: Private nonfarm payroll employment from BLS (black), Bloomberg consensus (blue circle), ADP (red). Source: BLS, ADP via FRED, Bloomberg and author's calculations.
The pattern sort of matches the mobility and engagement index the Dallas Fed produces (thru 9/26).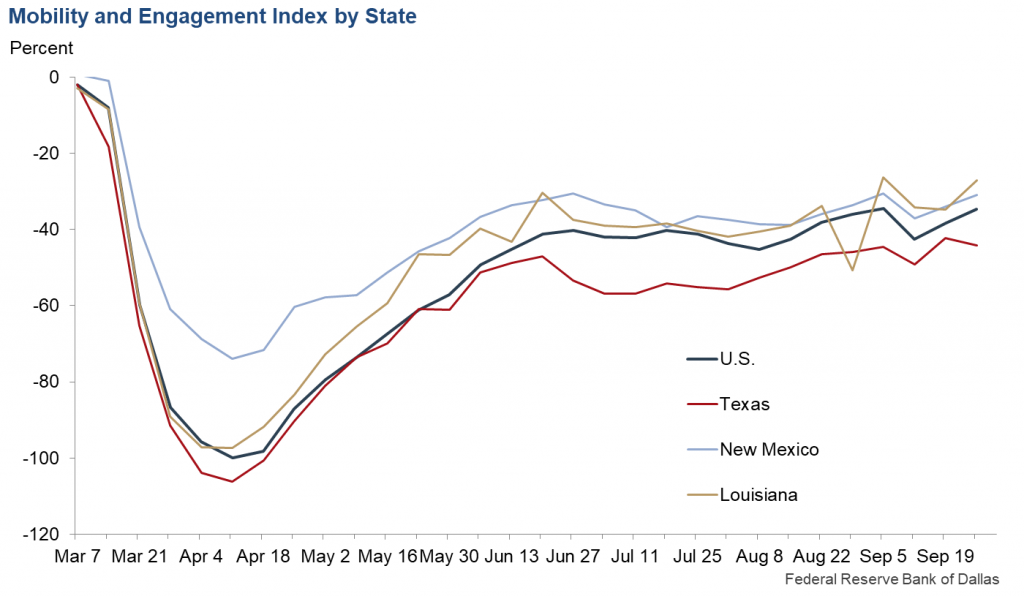 Source: Federal Reserve Bank of Dallas, accessed 9/30.