Can we settle on a verdict on whether the trade war saved manufacturing? One way is to examine how the manufacturing sector fared.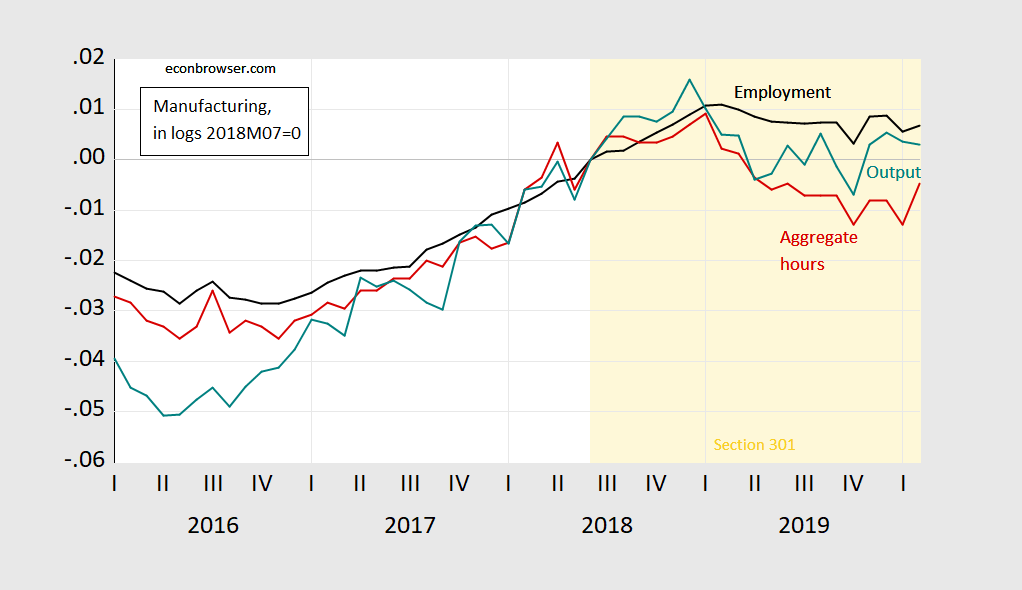 FIgure 1: Manufacturing employment (black), aggregate hours (red), of production and nonsupervisory workers; manufacturing production (teal), all in logs, 2018M06=0. Light orange denotes Section 301 tariffs in effect.
Peak manufacturing is December 2018-February 2019. In other words, manufacturing was stagnant nearly a year before the pandemic. Now, we don't know the counterfactual. Perhaps manufacturing would've done worse in the absence of protection. However, statistical analyses suggest manufacturing lost jobs on net due to Trump's trade war, as discussed in this post, as well as this paper.