Tomorrow 11am Eastern, noon Central, and 6pm GMT, from the National Gallery of Art in London (online, registration req'd), an event with Artemisia's composer Laura Schwendinger, librettist Ginger Strand, and Billy Barrett and Ellice Stevens, of Breach: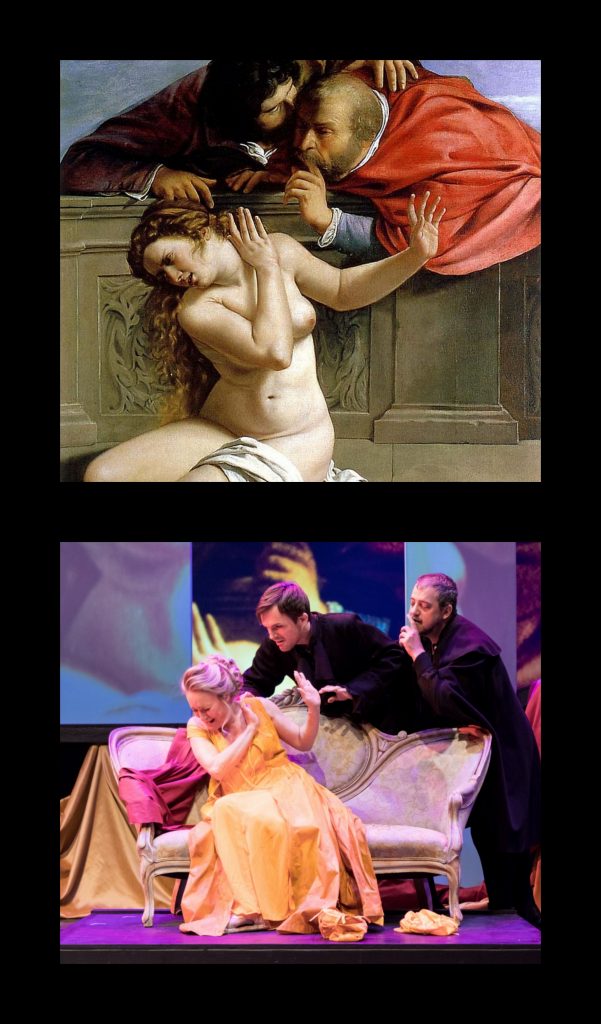 The artist's life in performance

Performers, theatre-makers and musicians discuss how they have told Artemisia's story through opera and theatre

About

The story of Artemisia Gentileschi's life is as dramatic as it is remarkable. As a woman making her way in a man's world, her identity shifted from daughter of the influential artist Orazio and the survivor of abuse, to a canny player of the art market and bravura painter.

Today, Artemisia's determination to succeed has become a source of inspiration to other artists, whose work in their various forms continue to tell her story.

This event brings together performers, theatre-makers and musicians to share their work made in response to Artemisia and the various ways they empathise with the artist.

Through discussion and excerpts of performances, this event also provides a timely reminder of the power in telling stories on stage in challenging times.

Speakers

Speakers include Billy Barrett and Ellice Stevens, co-founders of multimedia performance company Breach, whose play 'It's True, It's True, It's True'is a gripping dramatisation of the 1612 rape trial brought by Artemisia.

Also speaking are composer Laura Schwendinger and librettist Ginger Strand, whose opera, 'Artemisia', produced in New York and San Francisco, is a riveting portrayal of the artist's story.

Both productions will be made available to attendees following the event.

The event is chaired by Amber Massie-Blomfield, whose first book 'Twenty Theatres to See Before You Die' received the Society of Authors' Michael Meyer Award in 2018.