A lot of coverage of how the NY Fed's survey of consumers' inflation expectations had moved substantially (e.g. NYT). A couple of observations: (1) household/consumer based expectations are upwardly biased; (2) the high inflation is expected to be temporary, in the sense that the expected inflation in the next 12 months is higher than 12 month inflation ending in June 2024.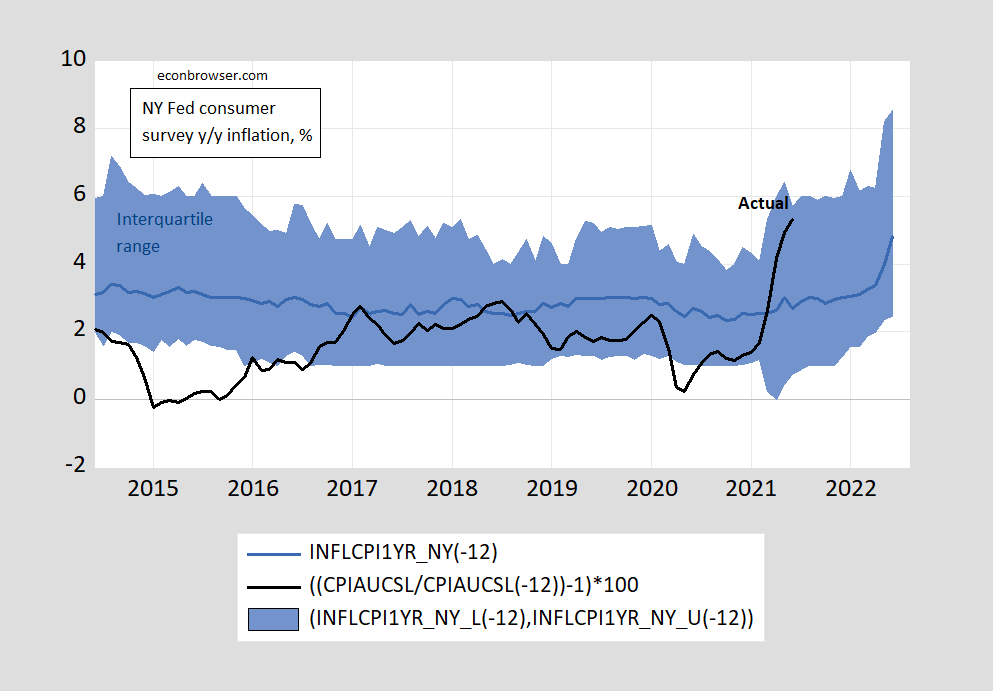 Figure 1: Actual CPI year-on-year inflation (bold black), and median inflation (blue line), and interquartile range (blue area). Source: BLS, NY Fed, and author's calculations.
The dispersion of forecasts has increased in last few months. Over the period of the survey's existence (shown above), the median forecast is above the ex post realization. This characteristic is shared by the longer running Michigan survey of households (see this post).
Inflation in the 3rd year from now is anticipated to be lower than over the next 12 months.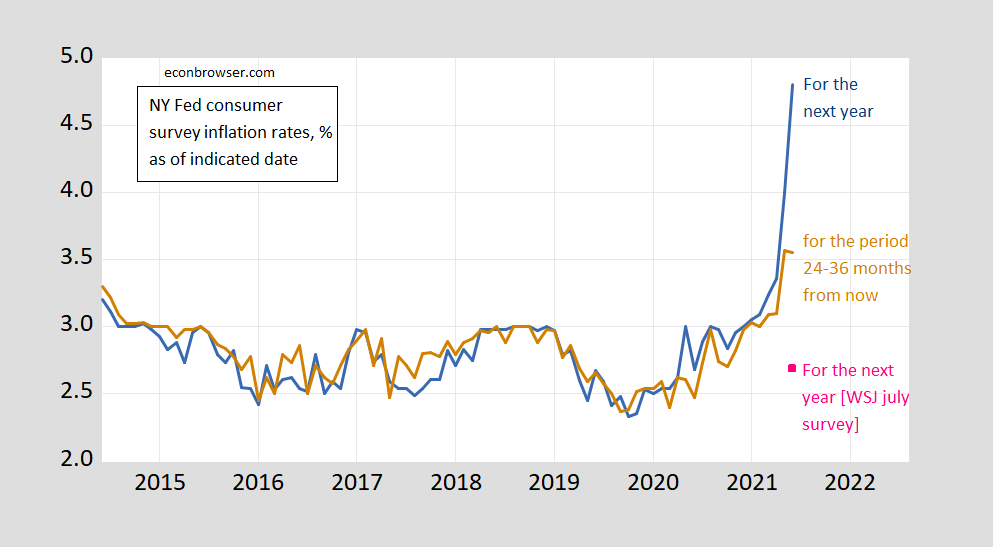 Figure 2: Median expected inflation over the next year (blue), in the year ending June 2024 (brown), and mean expected inflation in the 12 months ending June 2022 (pink square). Source: BLS, NY Fed, WSJ July survey.
Notice that the professional economists surveyed by the Wall Street Journal in early July expect a  substantially lower inflation rate than consumers.