Goldman Sachs Current Activity Indicator (CAI) dips into negative territory in August. Since the CAI is scaled to GDP annualized growth, this implies negative GDP growth in that month.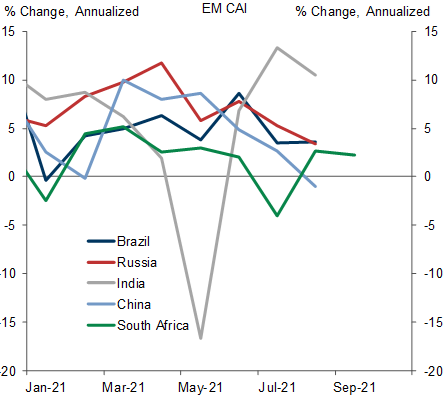 Source: Global: GS Economic Indicators Update, 13 Sep 2021.
China's August reading is -0.7% annualized growth.
The CAI is the first principal component of a set of macro indicators, scaled to GDP growth. The macro indicators include (for China) IP, PMIs, electricity use, auto sales, retail sales, cement production, freight volume, imports, etc.).
Yu Yongding has an article at PS  ("China growth prospects…") indicating that China will not match earlier expectations for 2021 growth.