So far, the lower paid are seeing the biggest gains…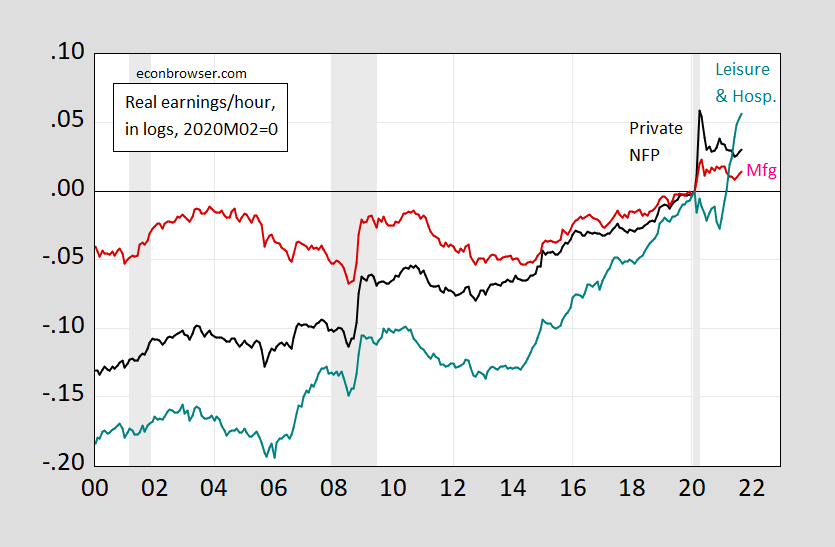 Figure 1: Real average hourly earnings in private nonfarm payroll employment (black), in manufacturing (red), and in leisure and hospitality (teal), CPI deflated, in logs 2020M02=0.All series pertain to production/non-supervisory workers. NBER defined recession dates shaded gray. Sources: BLS via FRED, NBER and author's calculations.
Real wages are all higher than at the last NBER peak. Leisure and hospitality real wages are noticeably higher, but are still only 2.9% higher than the 2014-19 trendline.