Chained, and particularly Trimmed, and Sticky Price CPI are less than headline.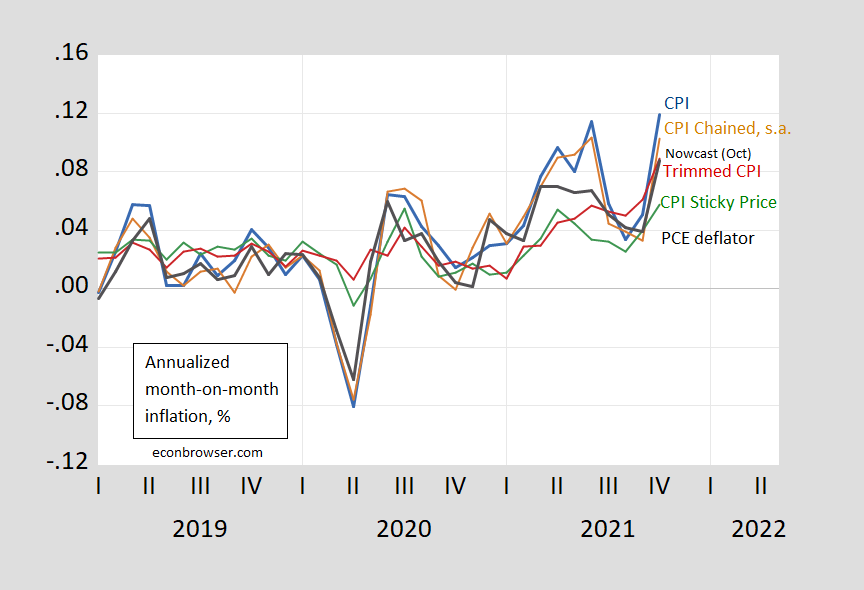 Figure 1: Month-on-month inflation of CPI (blue), chained CPI (brown), 16% trimmed CPI inflation (red), personal consumption expenditure deflator (black). Chained CPI seasonally adjusted using X-12/ARIMA X-11 (brown). PCE deflator October observation is nowcast as of 11/10. NBER defined recession dates (peak-to-trough) shaded gray. Source: BLS, BEA, Cleveland Fed, NBER, and author's calculations.
So other measures are lower than headline m/m — but they are all higher than recent highs (but not highs in the 70's, see this post).