As we get additional news day by day, it's useful to see what financial and other indicators have to say about the economic outlook.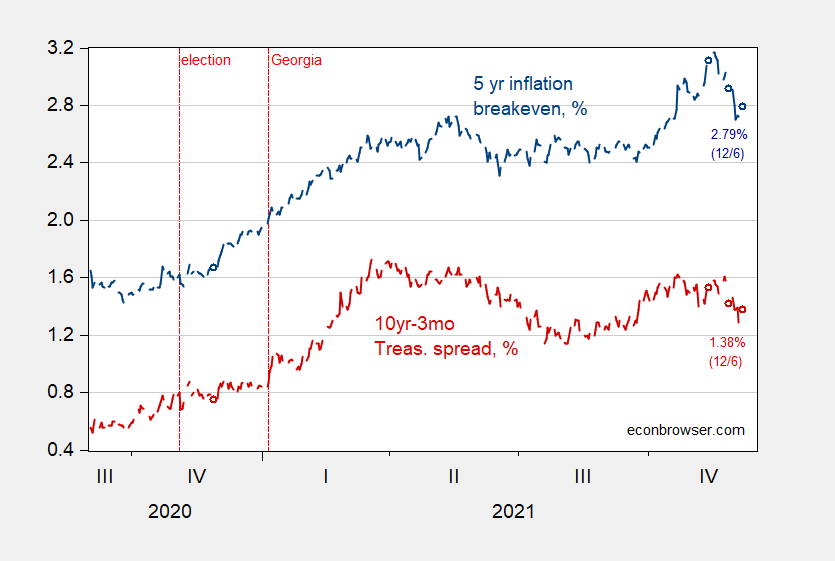 Figure 1: Five year inflation breakeven (blue), and 10 year – 3 month term spread (red), both in %. Source: Federal Reserve Board and author's calculations.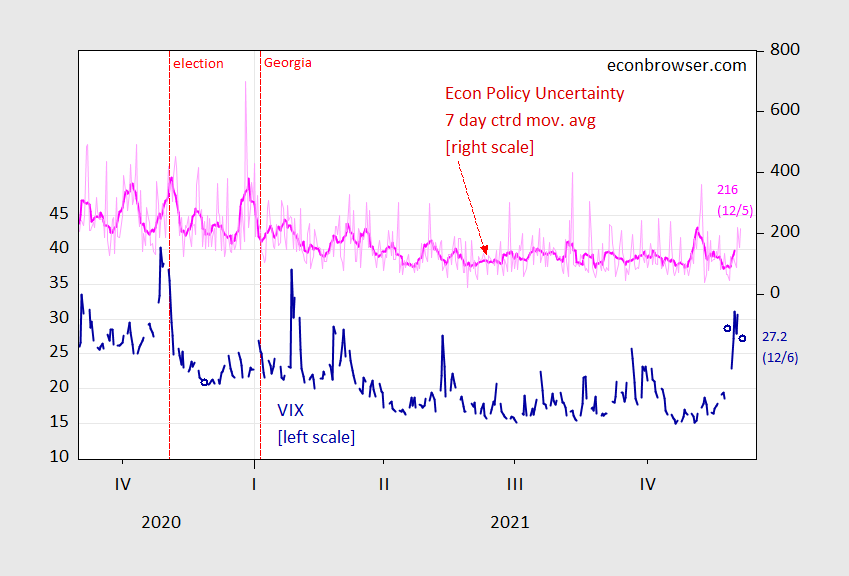 Figure 2: VIX (blue, left scale), and Economic Policy Uncertainty index (light pink line, right scale), and EPU 7-day centered moving average (bold pink, right scale). Source: CBOE via FRED, policyuncertainty.com, and author's calculations.
The breakeven and term spread didn't move much over the weekend. Interestingly, financial market risk indicators (the VIX) has shown much more movement than the news-based policy uncertainty indicator (from Baker, Bloom and Davis).