Very tentative (non-clinical test) indications are that vaccination helps reduce incidence and severity of infections from the omicron variant. If this proves true, then we should expect vaccination rates to be critical to impact. Here's the map, county-by-county.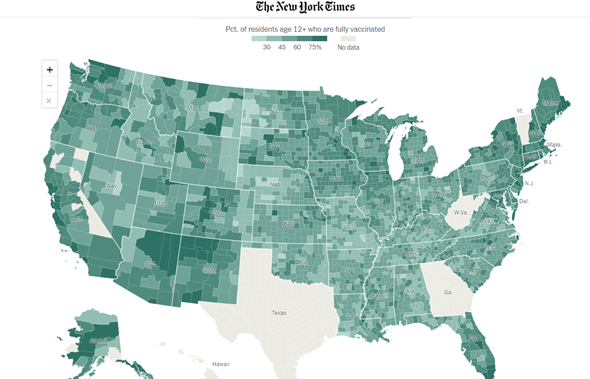 Source: NYT, accessed 12/6/2021.
No data available at county level for Texas, Georgia and Hawaii, so here is the Mayo Clinic's map.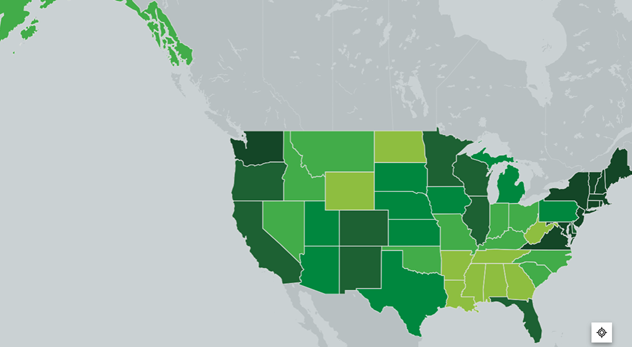 Source: Mayo Clinic, accessed 12/6/2021.
Texas at 55-60%, Georgia at 50-55%, for total population (as far as I can tell). So, it would appear the South generally, and rural areas, are most at risk.
Returning to aggregates, Goldman Sachs knocked 1.5 ppts (at annualized rates) off of Q1 forecasted growth, and 0.5 ppts off of Q2 (the latter on the basis of supply chain impacts in other countries). Applying these adjustments to the Survey of Professional Forecasters November forecast (red line) yields the following projection (teal line).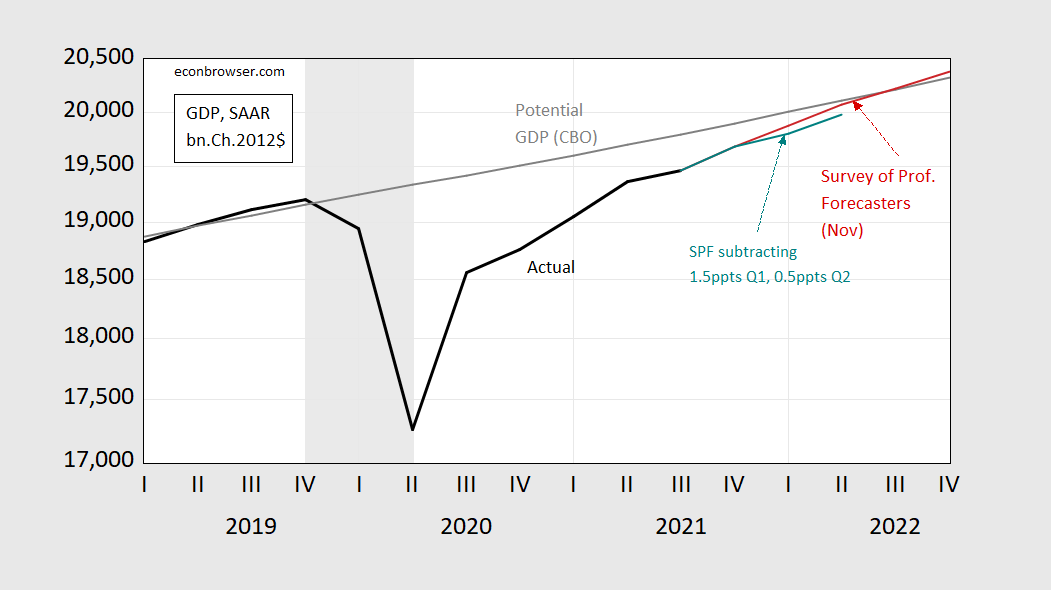 Figure 1: GDP reported (black bold), potential GDP (gray), Survey of Professional Forecasters (red), and Survey of Professional Forecasters subtracting 1.5ppts in Q1, 0.5ppts in Q2 (teal). NBER defined peak-to-trough recession dates shaded gray. Source: BEA 2021Q3 2nd release, Philadelphia Fed Survey of Professional Forecasters (November), and author's calculations.
Of course, all these forecasts constitute educated guessing given the many unknowns about omicron (except we are pretty sure being vaccinated likely reduces the severity of symptoms). The Goldman Sachs pre-omicron forecast was for above consensus growth, so even with the downgrades, the GS forecast is still above the SPF mean forecast.)
Update, 5:15 pm, Pacific:
In their recent article, Andrew Foerster, Nick Garvey and Pierre-Daniel G. Sarte provide the following picture of leisure and hospitality employment recovery and vaccination rates, by state: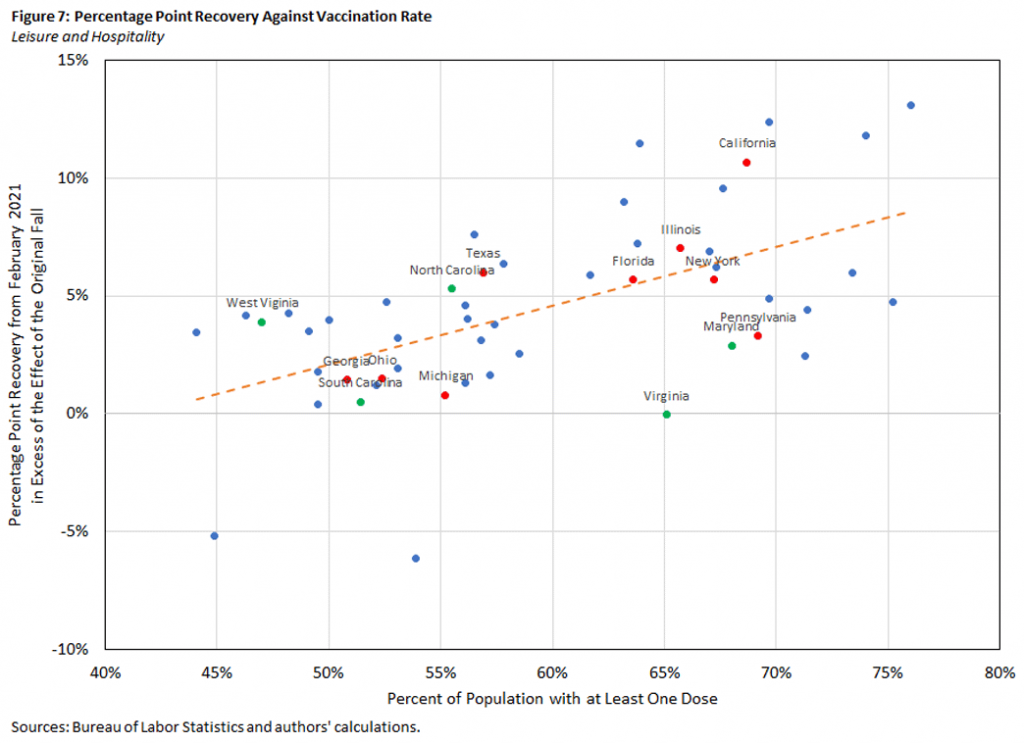 Source: Foerster et al. (2021).
Foerster et al. write in their December Economic Brief (Richmond Fed):
By 'excess' recovery, we mean the recovery in employment over this time span over and above that predicted by the initial fall in employment, as in the regressions highlighted in Figures 4 and 5.

Highlighted in red are the top 10 states again, and in green the states that make up the Fifth District of the Federal Reserve System.

In general, the magnitude of the 2021 employment recovery is increasing with vaccination rates. The fact that the relationship within these two sectors is statistically significant makes intuitive sense: These sectors involve frequent contacts with the general public, and vaccines may provide both prospective employees and consumers with the freedom to interact with less fear of catching or transmitting the virus.