Before and after the November CPI release.
Several surveys and forecasts before the release, for one year ahead horizons.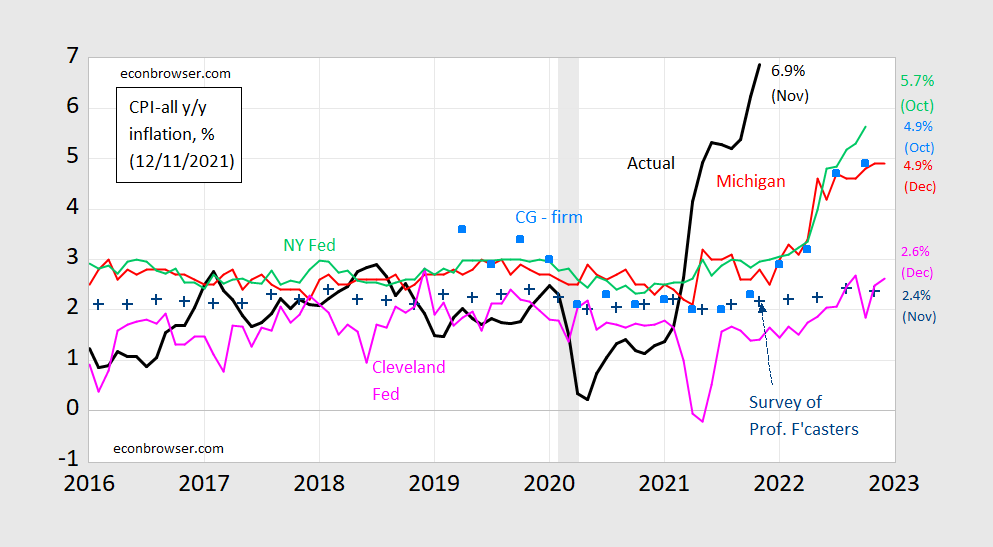 Figure 1: CPI inflation year-on-year (black), median expected from Survey of Professional Forecasters (blue +), median expected (preliminary) from Michigan Survey of Consumers (red), median from NY Fed Survey of Consumer Expectations (light green), forecast from Cleveland Fed (pink), mean from Coibion-Gorodnichenko firm expectations survey [light blue squares]. Source: BLS, University of Michigan via FRED and Investing.com, Reuters, Philadelphia Fed Survey of Professional Forecasters, NY Fed, Cleveland Fed and Coibion and Gorodnichenko. 
And from the market, after the release on Friday: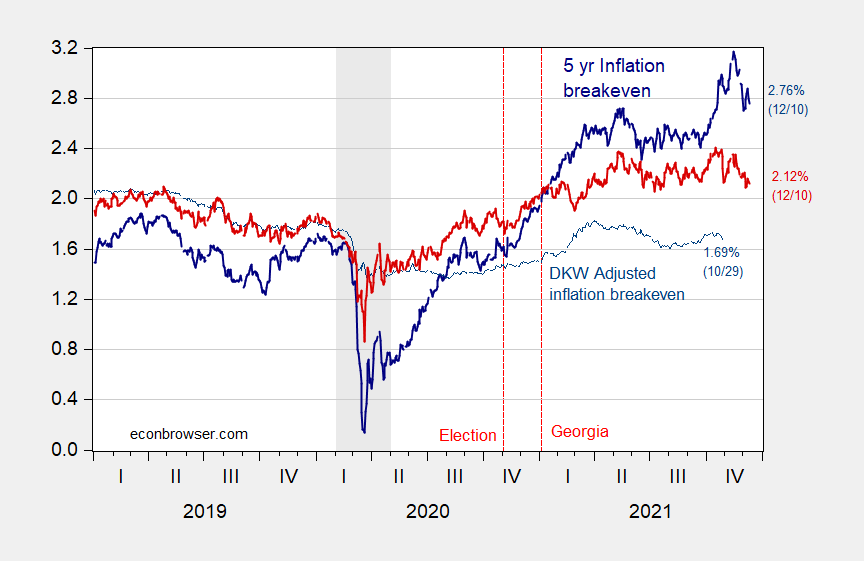 Figure 1: Five year inflation breakeven calculated as five year Treasury yield minus five year TIPS yield (dark blue line), five year breakeven adjusted by inflation risk premium and liquidity premium per DKW (light blue thin line), five year five year forward expected inflation calculated  from Treasury and TIPS yields (red), all in %. Source: FRB via FRED, Treasury, Kim, Walsh and Wei (2019) following D'amico, Kim and Wei (DKW) accessed 11/5, NBER and author's calculations.
The inflation breakeven (unadjusted) actually declined on Friday, as did the five year five year forward inflation breakeven (although the latter more modestly).