Usually, summing up chained quantities yields relatively small errors. However, when relative prices change a lot, then the differences can be large. That's the case with relative prices of consumption since the pandemic. Hence, the sum of the components does not equal the total for consumption.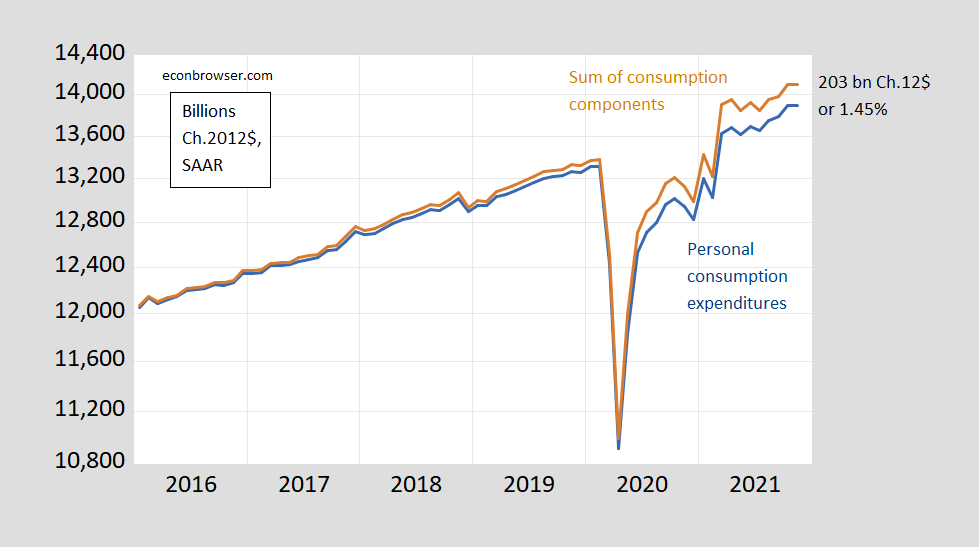 Figure 1: Personal consumption expenditures (blue), and arithmetic sum of PCE services, PCE nondurables, and PCE durables (brown), all in bn.Ch.2012$, SAAR. Source: BEA, and author's calculations.
So…friends don't let friends sum chained quantities.