ADP released its December employment estimate of 807K vs Bloomberg consensus of 400K.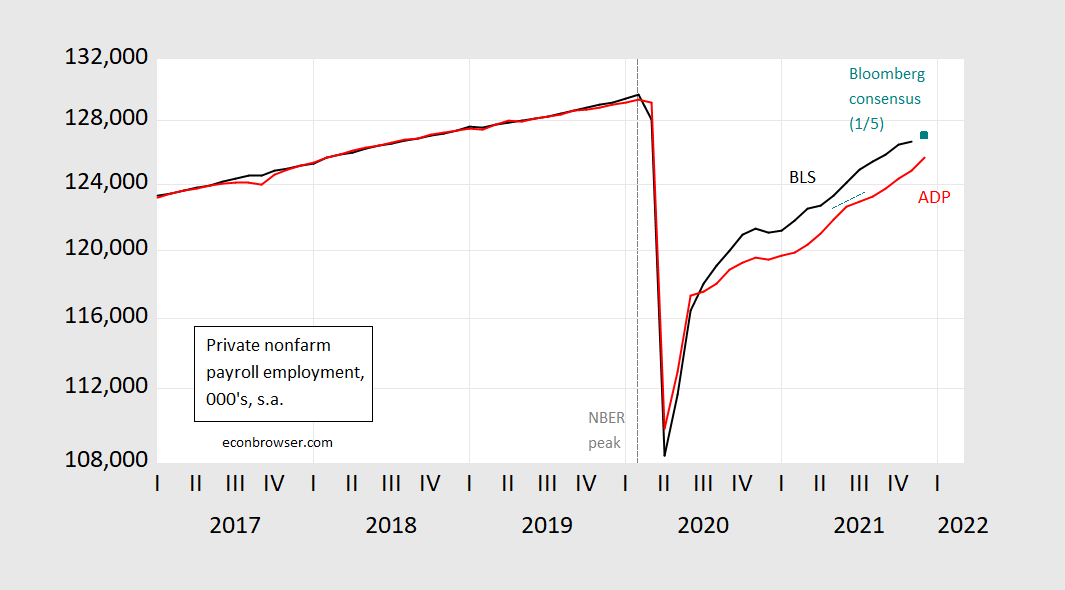 Figure 1: Private nonfarm payroll employment from BLS November release (black), Bloomberg consensus for November as of 1/5 (teal square), ADP November release (red), all on log scale. Source: BLS, ADP via FRED, Bloomberg, and author's calculations.
In its note today, Goldman Sachs writes:
This morning's ADP data was consistent with a strong pace of job growth in December, and it suggests that the Omicron wave may have arrived too late to significantly affect job growth in the month. We boosted our December nonfarm payroll forecast by 50k to +500k (mom sa) ahead of Friday's report.
Interestingly, GS notes hospitality and leisure employment was strong at +246K. This is suggestive of a relatively small hit from omicron (especially as the BLS survey takes place in the early part of the month).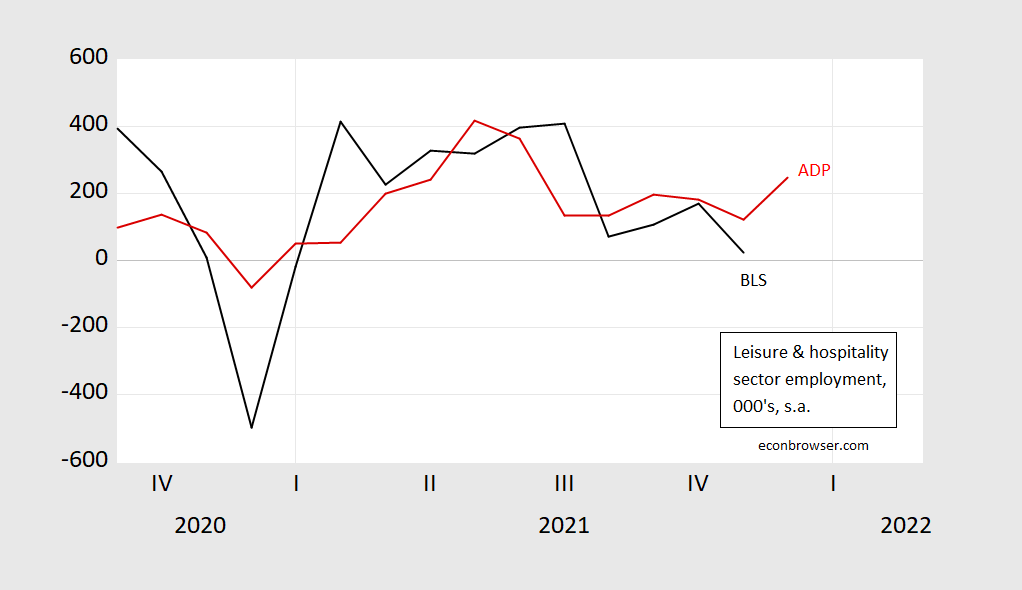 Figure 2: Change in leisure and hospitality services employment from BLS November release (black), and from ADP December release (red), both in 000's, seasonally adjusted. Source: BLS via FRED, ADP, and author's calculations.
One wouldn't want to make too much of this increase in the ADP figure given that the correlation between the two series (in differences) has been low in 2021. A regression of the BLS changes on the ADP changes yields an adjusted R2 of 0.08, standard error of regression of 154K, so the BLS series could very well record a negative number.